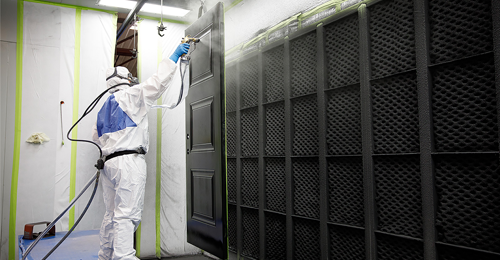 Whether you're a manufacturer or a distributor, Melymax is committed to offering you the very best in steel doors.
Our teams at ​Melymax​ regularly test our products. Product quality is our main strength and enables us to stand out from the competition. Our doors also come with the most comprehensive warranty around, protecting your customers' investment and giving them peace of mind and tranquillity for years to come. We are proud to say that our steel doors meet our own rigorous manufacturing standards as well as Canadian standards which, as you know, are becoming increasingly stringent.
THE MELYMAX'S REPUTATION
Our excellent reputation is the result of consistent product quality and our after-sales service, which strives to exceed your expectations. We have even been known to contact our customers and offer them products with a better price-quality ratio than those they initially ordered. Our service thus offers tangible value that translates into a formal commitment to respond to your concerns and adapt to your business needs.
With the most sophisticated equipment on the market, Melymax can provide you with the very finest steel doors available. We are among the few manufacturers to have a paint chamber with a thermoreactor oven. This facilitates drying and accelerates our delivery times. As you can see, our commitment to customer satisfaction extends to the acquisition of more efficient equipment so that we can improve upon our already expedient production times.
In addition, our research and development division have a team that is constantly on the lookout for new technologies. This enables us to offer you highly reliable products that clearly and advantageously differentiate us from the competition.
​Contact us​ to find out how Melymax can offer you the best customer experience possible !