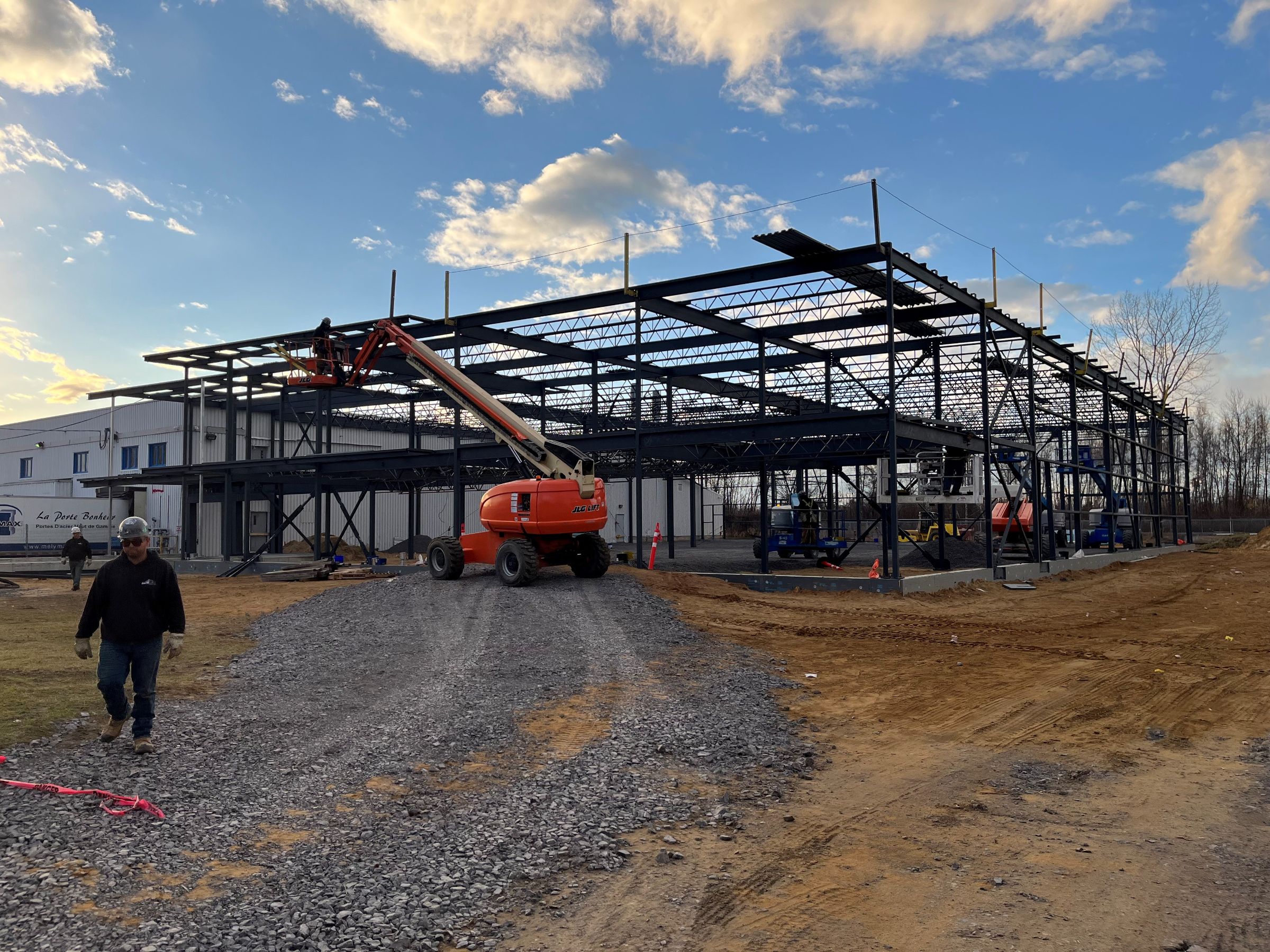 Manufacturing and storing steel doors takes up a lot of space. By increasing their square footage twofold, steel door manufacturer Mélymax can increase their production volume and serve more customers, especially those who already manufacture windows and doors and want to outsource door production to a manufacturing partner.
If you're looking for a solution to boost your sales while optimizing the production space in your plant, the answer is simple: Mélymax! Let them handle the manufacturing of all your doors so you can focus your efforts and people on producing windows!
Located in the Joliette industrial park, Mélymax's plant will be expanding from 23,000 ft² to nearly 46,000 ft², a $7 million project. This expansion will enable Mélymax to significantly increase their steel door production and satisfy market demand. This includes the purchase of a new automated paint booth.
"Work started this fall and should be finished by early summer 2023. The current plant has around 40 employees, and we expect that this expansion will create new year-round job opportunities at our site," says Stéphane Asselin, CEO at Mélymax.