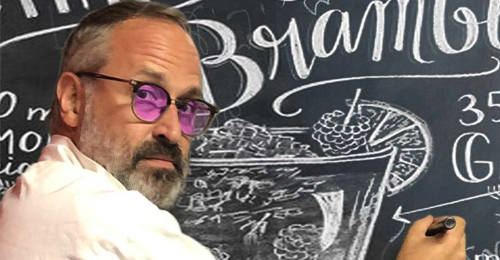 Our training department, Motion U, has the mission of empowering every employee with the tools and knowledge necessary to accomplish their work in the wheelchair industry.
Having been at the company for 3 years and being a passionate educator, Steve Melançon is the man behind Motion U and he's also our Chief Culture Officer.
"I love working at Motion Composites, people will tell you I have Motion Composites tattooed on my heart. For many years, I've been looking for a place to work where I can make a difference in peoples lives and I found it here. Everyday, everything we do is related to wheelchair users and improving their life. It's so gratifying to meet one of our users at a mall or an event and hear the great stories about how Motion Composites changed their lives."
His responsibilities include education and onboarding of new employees, development of educational programs, corporate events hosting, partner site visits, and much more. Since he meets every employee, he is central to making Motion Composites a great workplace and he goes beyond in his mission to achieve this goal.
When he's not working, Steve loves spending time with his wife and two teenagers (source of a few of his grey hairs!). He also enjoys music, concerts, running and traveling.
To learn more about Motion Composites' corporate culture please visit our CAREER section.