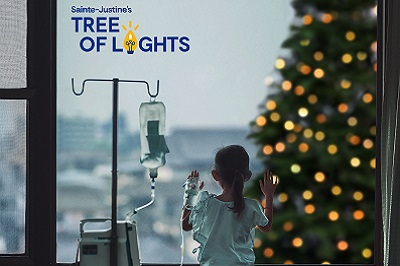 It goes without saying that we are experiencing a very challenging time, in many respects. On the human side, it is critical to help the most vulnerable, whether socially, economically, mentally or emotionally speaking. After all, a small action can have an incredible impact. Every action counts. Every action has the power to change lives.
A brilliant initiative
Liard has supported the Sainte-Justine's Tree of Lights for more than a decade. What is it exactly? It is a magical initiative that accomplishes great things in many different ways. First, it is the great fir tree that stands proudly in front of the children's hospital, illuminated with hundreds of thousands of lights, an enchantment that helps warm the hearts of sick children and their families during the holiday season. Then, it is about the donations collected to help realize the children's dream of getting better and to support priority projects of the Centre Hospitalier Universitaire Sainte-Justine. More than 5 million dollars during the last 12 years—not bad!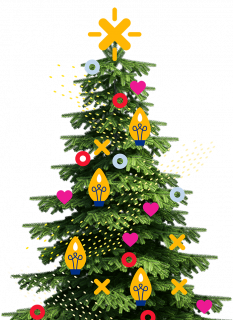 Why get involved?
Whether or not we have been close to sick, healed or at-risk children, it is impossible not to empathize with their cause. The holiday season is a particularly emotional time for families that cannot gather as usual, and even more so this year due to the disruptions caused by the pandemic. Given the difficulty (or impossibility) of travel and the restrictions on visiting, why refrain from making a simple gesture in this great chain of solidarity, creating magic for children who truly deserve it.
At Liard, we have never supported a cause for publicity. We share this effort today for a simple reason: we care about this cause and we hope that you will too, so that you can help bring a smile to the children of Sainte-Justine.