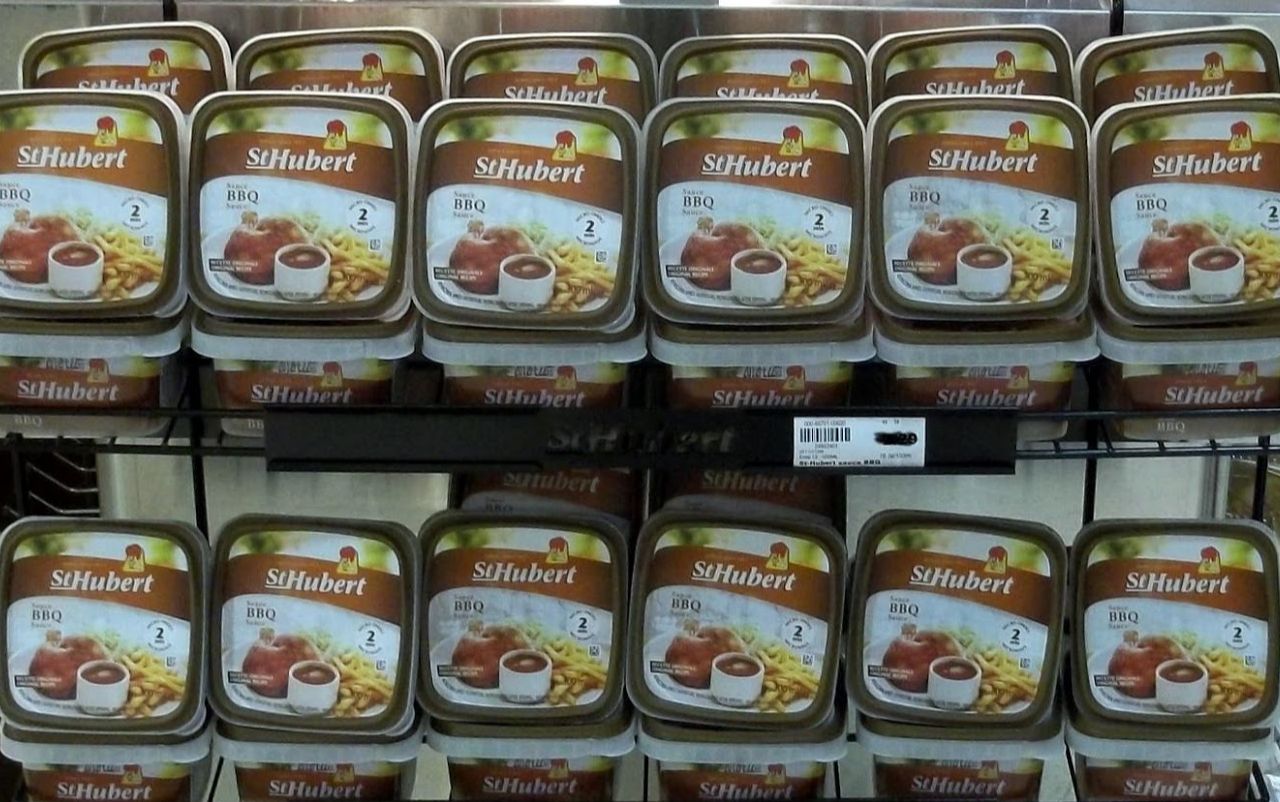 A FEW YEARS AGO, WHEN THE ST-HUBERT GROUP'S RETAIL SALES DIVISION INTRODUCED THE FRESH SAUCE LINE TO GROCERY STORES, THE COMPANY NEEDED CUSTOM-MADE DISPLAYS TO PLACE THE CONTAINERS CLOSE TO THE CHICKEN STOVES.
The plastic containers presented an additional challenge for Fils Métalliques Berthier (FMB), which was the chosen supplier for this order to be deployed in 300 points of sale across Quebec.
François Lord, Technical Service Specialist at St-Hubert Détail - Meilleures Marques Ltée & Maître Saladier Inc. remembers well this first contact with Steve Gravel, President of FMB: "It was the first time we had used FMB's services. Since we are a public company, each time we have to conduct a rigorous cost analysis. In the end, the product was of high quality, the service was very professional, fast and efficient, and the agreement met the agreed deadlines exactly."
Since this first order, François Lord says that over the past nine years, a true partnership has developed between the two companies: "Steve and his team have always delivered the goods. Their prices are competitive and we always have a very good understanding and excellent service." In three words, François Lord defines FMB as : "Availability, efficiency and honesty."
CUSTOMER ISSUES

For any retail business, everything happens very quickly and there is no margin for error. When François Lord is asked what he is looking for in a supplier for the manufacturing of his displays, his answer is very clear: "I expect a display that is impeccable, solid and that meets our needs perfectly the first time. The manufacturing of the product must be precise, because we have little time for adjustments".
This is especially true for a customer like Groupe St-Hubert, whose every order translates into a large volume of products and a very short lead time to manufacture them. Fortunately for FMB, in addition to a team of designers with years of experience, the company has a vast workshop that gives it a high and fast production capacity, whatever the project.
HIGH-END MANUFACTURING

FMB has built its reputation over the years thanks to the versatility of its products, its creativity and its ability to adapt to the needs of its customers. Always working in close collaboration with its customers, FMB's dedicated and qualified team strives to deliver an optimal product that meets the highest quality standards.