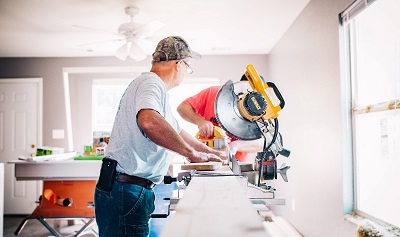 Forget the pandemic-induced runs on toilet paper! The real phenomenon we're seeing right now is skyrocketing purchases of building materials, driving up prices on certain items. For example, the cost of lumber has risen by at least 50% since December 2019, according to the latest data from the Association des professionnels de la construction et de l'habitation du Québec.
In an article (French link) on the Radio-Canada website, Richard Darveau, president and CEO of the Association québécoise de la quincaillerie et des matériaux de construction, reports that for their members, many items and materials have been hard to find on the shelves: tools, screws, hooks, aerosol paint, lumber of all sizes, treated lumber, asphalt shingles, roof trusses and beams, bricks, etc. Coal and charcoal grills have also been out of stock.
Maxime Bergeron, director of operations at Melymax, a major manufacturer of high-performance steel doors, says that their production capacity has been maxed out for months: "Not only have we quickly caught up after having to to shut down for three months to comply with the lockdown and public health guidelines, but in the last three to four months, we have increased the number of doors manufactured by 20% over last year. It's shaping up to be one of our best years!"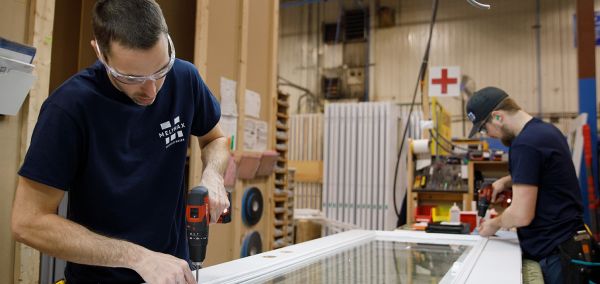 What makes this performance especially remarkable is that Melymax, like many other Quebec manufacturers, has to work with a shortage of manpower. As a result, manufacturing times have increased from three weeks to two months. This means it is important that consumers plan what they need well in advance.
BUY LOCAL
Another phenomenon that can be seen in consumer behavior during the pandemic is a preference for buying local. This is good news to Maxime Bergeron: "For over 15 years, Melymax has chosen to manufacture the best steel doors using Quebec's best materials on the market. Over the years, we earned a spotless reputation for the consistent construction quality and durability of our doors. "
WITH THE HOLIDAYS AROUND THE CORNER
Since June, the increase in retail activity has brought sales to levels higher, or almost higher, than those before the pandemic. Many observers have suggested that that may be the result of moving money normally budgeted for vacation/travel. With the second wave hitting and a tightening of public health measures, the odds are that we will see purchases return to a more moderate level. Especially since authorities say they expect the holiday period to be somewhat muted, with the ban on indoor family get-togethers. It is clear, however, that for consumers, three factors are more critical than ever: finding the best price at a time of diminished purchasing power, and preferences for buying local products as well as environmentally-friendly ones.
To learn more about Melymax doors, check out the full guide to this manufacturer.