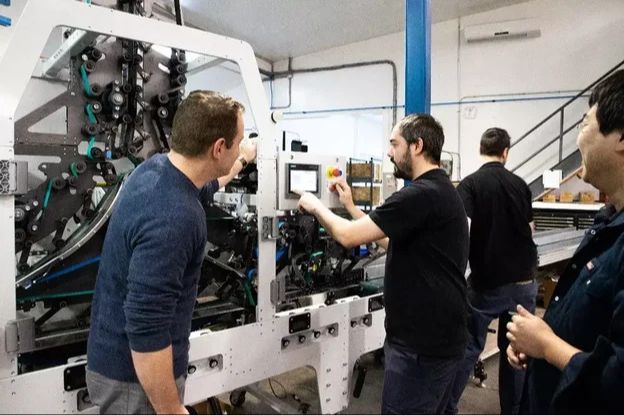 IMPACK Packaging offers various options to enable potential customers to see their machines running in real time. Here's a summary of the main points covered in the article: IMPACK Packaging answers the question frequently asked by potential customers: "Can I see your machines running in real time?"
The answer is yes. Here are five different ways to do so.
Can I contact a former Impack customer?
While not the most common option, IMPACK can provide contact information for former customers who might be willing to discuss their experience with the company's machines.
Visit to the customer's factory: In some cases, IMPACK can arrange factory visits to former customers, where the machines are in operation.
IMPACK factory tour: IMPACK offers tours of its assembly plant in Saint-Jacques, Quebec.
View machines online: IMPACK produces videos showing its machines in action, as well as information on operation, maintenance and case studies from satisfied customers. These videos are available online at any time.
Talk to an expert: customers can talk to an IMPACK expert for personalized information, videos specific to the machines they're interested in, and advice on choosing the machine best suited to their needs.