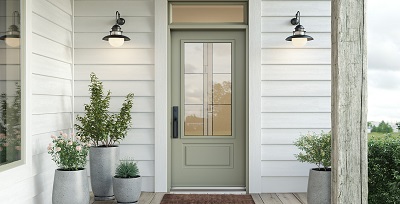 At Melymax, production has been going at lightning speed since the end of lockdown.
Despite a significant lack of resources, the Melymax team was managed to get through the five-week delay caused by the pandemic. The company even boasts the best production lead time in the industry!
Our amazing performance is due in part to KATHY! No, we're not talking about a new super employee – it's a machine the company bought in 2018 and that was finally delivered on July 10, after the manufacturer dealt with some financial ups and downs. EuGénie International, by the way, has been bought out and the new administration now provides excellent customer service.
Automation and performance
The Kathy KS-C model is a machining centre with four servo-controlled axes and six virtual axes (CNC) capable of machining multiple doors per shift. The sturdy 8,900 lb frame reduces vibrations and ensures high-precision machining.
The three machining heads offer multiple possibilities and make it possible to make multiple cuts on the four sides of a door, twice as quickly as before. It does the work we used to do by hand! It can drill openings for the stained glass, handles, contour caps, multipoints, etc. The Kathy KS-C is an all-in-one solution that reduces the number of machines and operators needed to machine doors. Our operators have received the manufacturer's training. They must now learn to master all of the machine's programming intricacies to use it to its full potential.
Melymax invests for greater productivity
Melymax already owns another EuGénie International machine, the Anny, which is used for door frame machining. With the Kathy and the Anny, both production lines – doors and door frames – are now fully mechanized for optimal production.
"This $350,000 investment in Kathy will make us more efficient and allow us to offer Novatech's new High Performance Door to our customers," said Maxime Bergeron, Melymax Director of Operations. It also allows us to offer excellent delivery times, which gives the company an overall competitive edge!
Go to the Melymax website to find a distributor near you!