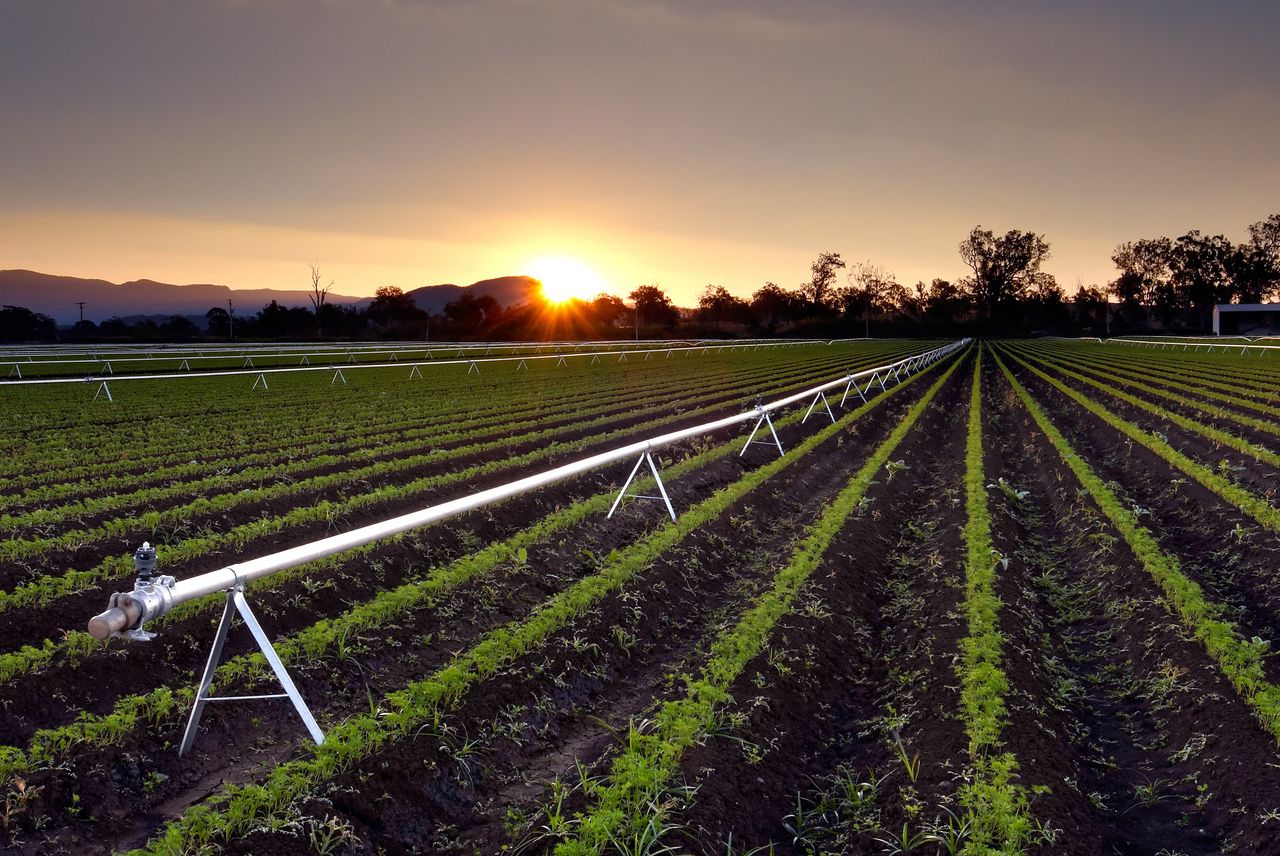 GROWING CHALLENGES RESULTING FROM CLIMATE CHANGE AND THE NEED TO DEVELOP LOCAL AND AUTONOMOUS AGRICULTURE ARE LEADING QUEBEC PRODUCERS TO INVEST IN BEST PRATICES AND TOOLS TO OPTIMIZE PRODUCTION ON THE SAME SURFACE AREA.
This new trend involves making sure that the entire field surface is healthy, to ensure a higher yield, whereas in the past we irrigated only to preserve the maximum harvest. Today, the entire surface receives optimal monitoring.
Increase harvests on the same land
There are several interesting methods to increase productivity. However, to obtain satisfactory results, it is recommended to care for the plants meticulously during each stage of growth and to manage all water and nutrient inputs. Consistency in water application is truly important and should be closely monitored. To meet these goals, it is essential to have control or reading equipment dedicated to this optimal agriculture.
Irrigation measurement tools
Today, there are several devices that measure plant irrigation needs, which is critical to providing the right amount of water at the right time.
We could also mention tensiometers, reading instruments that measure the tension between soil particles. In general, they are calibrated according to the crop planted. Buried in the ground according to the recommendations of agronomists, they function as indicators for irrigation. High tension levels indicate dry ground. Null tension means that the ground is humid enough. All of this indicates the best time to irrigate.
New electronic devices offer even more precision when measuring the needs of the soil and plants for nutrients, water and light, all that the plant needs to grow properly.
Gains incurred
Optimising agriculture practices leads to benefits: We can highlight, for example, cost savings, safeguarding of water reserves, and the reduction of diseases. Evenly applying just the right amount of water at the right time will allow for productivity gains of 20%.
Producers who have implemented these intensive monitoring techniques have been able to achieve these gains.
Harnois can help
We facilitate connections between agronomists and other specialists that work with farmers. At Harnois, we are proud to work in collaboration with agronomists and their clients to ensure optimal irrigation. Contact us to learn more.