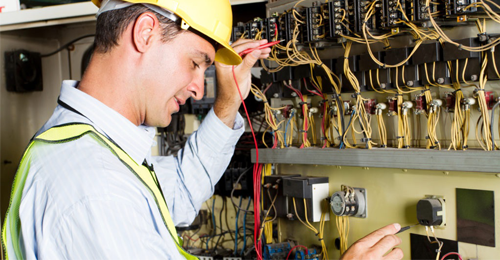 In this article, we'll review the reasons our experts say it's important to conduct preventative maintenance on your lifting equipment.
The Act respecting occupational health and safety stipulates that an employer must take the necessary steps to protect the health of their employees, and ensure their safety and physical integrity by providing safe equipment in good working order, among other things. PONT ROULANT PROTECH offers a preventative maintenance program tailored to your needs and your production schedule.
TO COMPLY WITH CANADIAN STANDARD CSA B-167

Without going into too much detail, sections XXIII and XXIV of the Regulation on occupational health and safety and section 2.15 of the Safety code for the construction industry outline the rules related to the conditions for operating or using lifting devices and accessories. These sections also indicate the requirements related to training staff and stacking equipment.
TO AVOID EQUIPMENT DAMAGE

During preventative maintenance, any small potential issues will be detected, which will allow you to anticipate more significant breakdowns that might cost more.
TO REDUCE THE RISK OF WORK ACCIDENTS

Every year, between 10 and 15 percent of workplace accidents are linked to machines and equipment. Inadequate maintenance of lifting devices and the resulting poor functioning is a better explanation for these accidents than just the use of the machines themselves. This makes it clear that worker health and safety is ensured in part by properly managing equipment, especially conducting proper preventative maintenance on overhead cranes and other lifting devices.
TO AVOID UNPLANNED PRODUCTION STOPPAGES

An unplanned stop in production can quickly become costly. Planned annual preventative maintenance helps you meet delivery deadlines, produce quality products and satisfy customers.
TO INCREASE THE LIFE OF YOUR DEVICES

While it may not appear directly in the added value of the goods produced by a company, maintaining equipment is still essential. The consequences of poor maintenance are too significant and costly for a company to simply repair equipment when it breaks down. That's why at PONT ROULANT PROTECH, we offer a preventative maintenance service to organizations who want to add structure to this aspect of their production process.