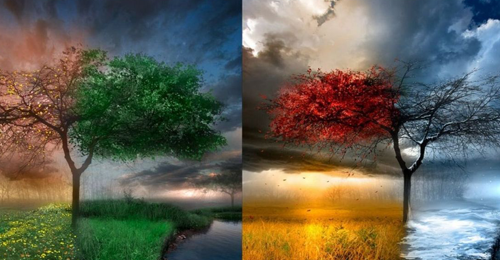 What does it really mean when a product is labeled as Energy Star certified ?
Energy Star is the name of a U.S. government program to promote energy conservation in the United States. It was also adopted by Canada. This program was initiated by the Environmental Protection Agency (EPA) in 1992 to reduce greenhouse gas emissions. It takes the form of a label affixed to various products that meet very specific environmental standards.
STANDARDIZATION OF CRITERIA
As of January 1, 2020, Natural Resources Canada has standardized the criteria for Energy Star certification from coast to coast. In other words, whether you live in the Yukon or in Quebec, these criteria are now the same across Canada. Previously, Canada was divided into three zones with different criteria. For more information : https://bit.ly/2Ua5Rq1
Since the program's inception, Natural Resources Canada has wanted fenestration products (including doors) that meet Energy Star standards to account for approximately 25-30% of manufacturers' total production. These are superior products, which are more expensive due to higher manufacturing costs.
Basically, there are three ways to obtain Energy Star certification :

1) The ER (energy rating) factor: i.e. optimizing solar gain;

2) The U factor: i.e. optimizing resistance to heat loss;

3) A combination of the ER and U factors
For a company like ​Industries Melymax​, which manufactures high-end steel doors, it isn't hard to understand that the U factor will be more a more important criteria for certification. Thus, to be Energy Star certified, doors and frames manufactured by Melymax must offer maximum insulation to prevent heat loss.
WHAT ARE THE IMPACTS FOR MANUFACTURERS AND CONSUMERS ?
Obviously, manufacturers will have to increase their Research and Development investments to meet the new certification standards. They will need to develop more efficient components offering better energy efficiency.
For manufacturers, another impact will be a temporary reduction in their Energy Star certified product offering. We can therefore anticipate an increased supply of non-certified but nevertheless high-quality products.
On the consumer side, we can expect to pay more for a product with Energy Star certification. It is true that for consumers, Energy Star certification remains a guarantee of superior quality. Many people are therefore willing to pay higher prices. We should also note that most tax credit programs, such as Novoclimat and Renoclimat, require that the products installed be Energy Star certified. This is understandable when you consider that up to 25% of a home's heat loss can be attributed to windows and doors ! (​Hydro-Québec's website : https://bit.ly/33yhutL)
THE MELYMAX QUALITY PROMISE
Melymax has always been committed to offering the best steel doors made from the highest quality materials on the market. Our top-of-the-line products meet our rigorous manufacturing standards, and we offer one of the best warranties in the industry. Visit our site to find a distributor near you.
Acknowledgments: Jean-François and Amélie Kogovsek, Maxam Marketing