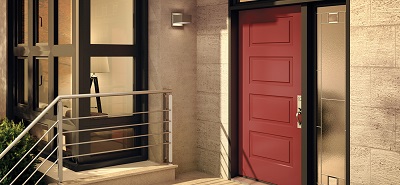 There are several entry doors styles available on the market. Here are some tips to help you buy the right one.
BUY LOCAL
The pandemic has made people more aware of being self-sufficient and the importance of buying local. For this specific case, what does buying local really mean? First of all, buying local provides a tremendous boost to the local economy. Encouraging a local company helps create jobs in the community. Also, local products are often less expensive because they have lower transportation costs.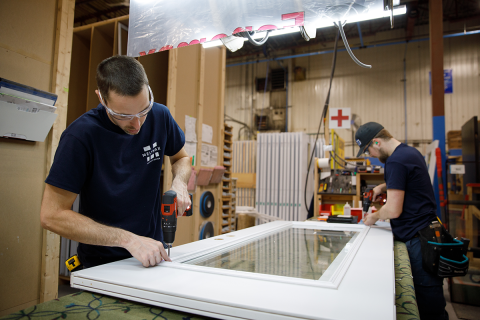 At Melymax, a high-performance door manufacturer, we are very proud to offer doors made in Quebec and built with the best materials on the market.
INSULATION
Entry doors insulate your home from cold drafts. They help hold in your home's ambient heat. Pay attention to what your door is made of so that you know its thermal resistance. It's also important to examine the energy efficiency of the other components—glass panes, weather stripping, frames and threshold. For instance, the glass used in the windows should be energy efficient, and for maximum watertightness, choose a double or triple weatherstripping system that is flexible and durable. Also, make sure to select materials that provide better insulation for the frame and threshold.
GLAZED, PARTIALLY GLAZED OR SOLID
Each type of door has advantages and disadvantages. Glazed doors let in lots of light, and they are attractive and airy. For those concerned about safety, even with a large glass surface, the manufacturing process ensures that this type of door is still safe. Partially glazed doors provide a little less light, while still remaining safe, well-insulated and attractive. Finally, solid doors have a more substantial look, but don't let in any light. Plan to install a peephole as well.
STYLISH TRIMMINGS
To embellish your door and add style to your home's facade, consider adding specialty hardware and accessories. Add molding for depth, pair different materials, and consider doors with grooves or glass or metal inlays. Go elegant with decorative windows, or add a satin nickel or satin (brushed) chrome door handle and lock. Complete the look by adding house numbers for your street address along with a custom mailbox. Take it up a notch by adding a light to accentuate all your accessories.
ABOUT MELYMAX
For over 15 years, Melymax has chosen to manufacture the best steel doors using Quebec's best materials on the market. Day in and day out, we assemble high-performance doors, always striving for perfection.
Stop by one of our 50 distributors in Quebec and demand Melymax quality: doors that provide comfort and peace of mind!