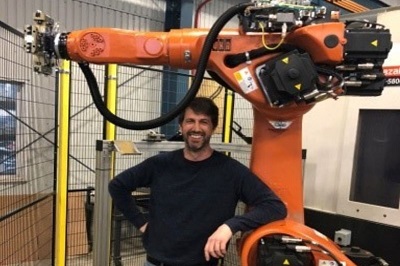 SINCE IT WAS FOUNDED IN 1989, THE APF VILLENEUVE MACHINE SHOP HAS BEEN PUSHING THE LIMITS OF INDUSTRIAL METAL PRODUCTION BY CONSISTENTLY SEEKING TO IMPROVE ITS TECHNIQUES AND WORK METHODS FOR HIGH PRECISION MACHINING.
Not only is the company at the cutting edge of technology with modern and sophisticated machinery, including robots and connected machines, but APF Villeneuve also ensures that it implements the best production management systems, such as Kaizen and ISO.
In the field of continuous improvement, ISO (International Organization for Standardization) certification is certainly one of the best known. ISO is an independent, non-governmental international organization that brings together 165 national standards bodies. Through its members, it convenes experts to share knowledge and develop voluntary, consensus-based and market-driven international standards that support innovation and provide solutions to global challenges.
In sum, it's a formula that describes the best way to do something. This can include manufacturing a product, managing a process, providing a service, or supplying materials: the standards cover a wide range of activities.
WHY SEEK CERTIFICATION ?

Following a major restructuring and looking for new clients, APF Villeneuve decided to obtain its first ISO certification in June 1998. It maintained this certification until June 20, 2009.
But what would motivate a company to seek certification? What's to be gained? An ISO certification is a written assurance that the product, service, or system in question meets specific, high standard requirements.
Many companies and organizations decide to seek an ISO management system certification, ISO 9001 certification for example. It's a way to show outsiders that the organization has an effective and internationally recognized quality management system in place.
After 2009, APF Villeneuve's managers, less convinced of the value of ISO certification, decided not to renew it. This absence of certification came to an end in 2019. Érick Villeneuve, CEO of APF Villeneuve, explained: "The notion of regaining ISO certification was a natural step, one that fits our corporate culture perfectly. Innovation at all levels is at the heart of our philosophy. Whether it's adopting new technologies or improving our work methods, we never lose sight of our goal: increasing productivity while reducing pressure on our workers."
ISO 9001

Thus, after three exhaustive assessment, test and inspection audits, APF Villeneuve is once again ISO 9001 certified. The ISO 9001 standard defines the criteria for a quality management system. It may be used by any organization, large or small, whatever its field of activity. In fact, there are more than one million companies and organizations in over 170 countries that are ISO 9001 certified.
This standard is based on several principles, including a strong customer focus, senior management's motivation and involvement, a process approach, and continuous improvement. In conclusion, APF Villeneuve's use of the ISO 9001 standard ensures that customers get consistent, high-quality products and services, thus benefiting the company in numerous ways !