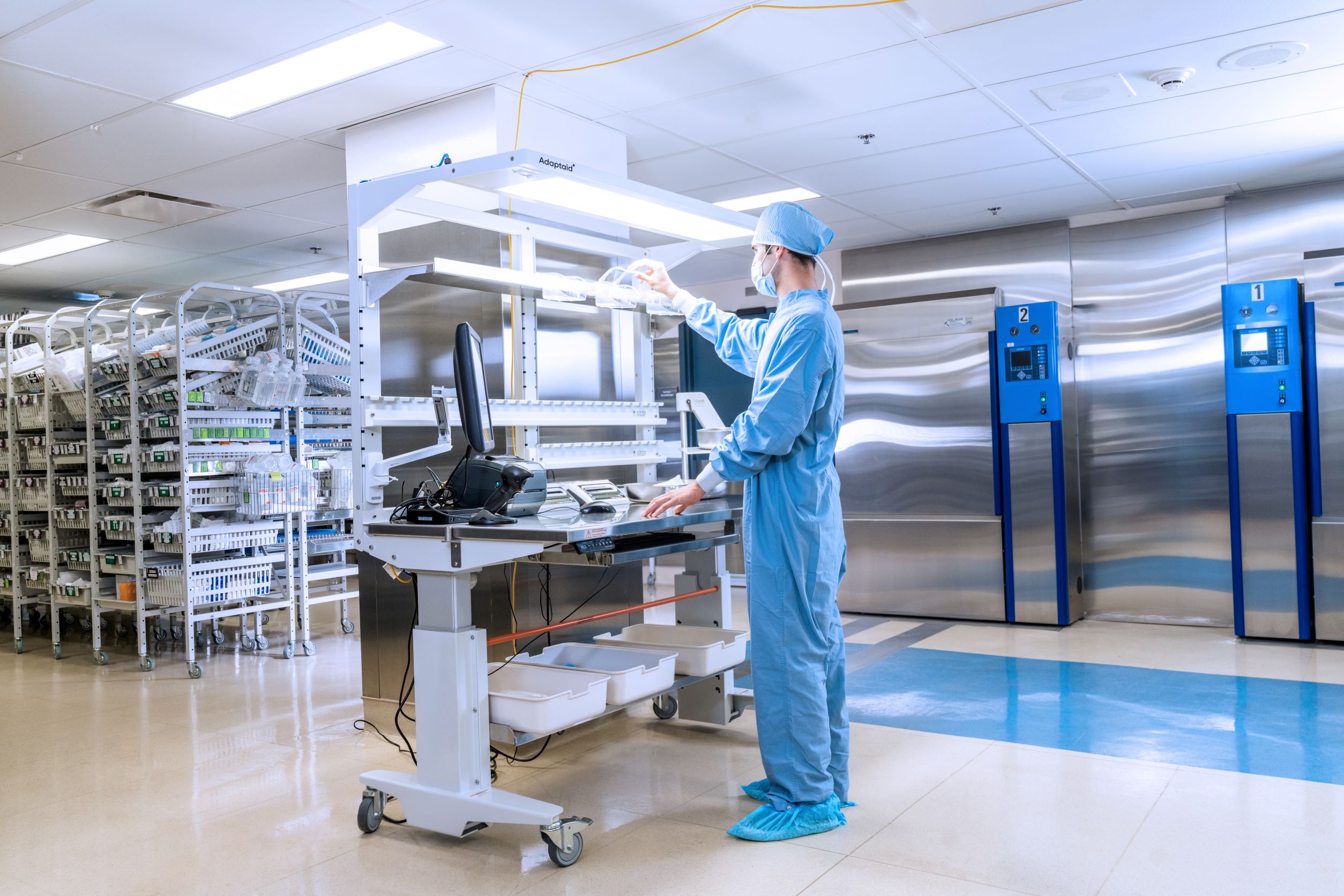 Adaptaid is a manufacturing company that has grown by producing medical equipment for multinationals such as Gambro, Stryker, Baxter and Fresenius.
In recent years, this Repentigny-based manufacturer has transformed itself into a valuable partner for local hospitals, providing custom solutions that often exceed medical industry standards.
Sylvie Charette, the company's president, spoke with us about this transformation and its impact on the evolution of the company's products and services.
Q1. First, tell us about Adaptaid's beginnings. What was the event or reason that led to the creation of this company?
SC: I started out by helping with the development and manufacture of the first product, a flexible brace for children and adolescents with idiopathic scoliosis. My background is in juvenile orthopedic medical research, so I was very close to young people suffering from scoliosis. I'm good with my hands and skilled in working with textiles, so naturally I developed this initial product in collaboration with orthopedists as a way of offering young people with severe scoliosis a possible alternative to surgery. This product worked, and soon a European company bought the patent, motivating me to create new products that would help patients and healthcare professionals alike. This is how the range of products gradually expanded to include a shower stretcher, specialized accessories for patient beds, water pre-treatment carts and much more. Today, we no longer sell the original textile products. On the other hand, we offer a wide range of medical equipment, mainly made of stainless steel.
Q2. In recent years, the company has undergone a transformation. What has changed the most and why?
SC: Our first customers were multinational companies who subcontracted us to manufacture medical equipment. With the new CHUM [Montreal University Hospital Centre] project in 2016, we began a transformation that has brought us closer to our customers. We still manufacture products for multinationals, but we also work closely with hospitals to meet their need for custom solutions.
Q3. Adaptaid seems to have expanded its range of medical equipment. What new products are available?
SC: In addition to the dialysis carts we've been producing for many years, we now have products under our own brand name in a number of medical sectors, including endoscopy, sterilization (MDRU), OR, supply, medical water, ENT, intensive care, patient care and more. Changes to medical device reprocessing standards have created a demand for cabinets for endoscopes, probes, and sterilized containers, adjustable tables, as well as endoscope trays and carts to ensure these instruments are transported safely.
Q4. Has the emergence of new technologies had an impact on your business?
SC: Definitely. Technological advances have allowed Adaptaid to develop a traceability system that enables constant tracking of events and instruments inside the cabinets equipped with it. For example, the traceability system makes it possible to secure access to endoscopes, reduce equipment theft, check which instruments need to be reprocessed, quickly retrace a contaminated instrument and so on.
Q5. What do you foresee for Adaptaid's future?
SC: We have several objectives. At the moment, we're working closely with healthcare specialists to continually improve the ergonomics of our products and perfect our solutions according to the needs of local hospitals. We're also committed to further developing our technological solutions, so that we can stay a step ahead of current standards. We're also expanding our customer base to serve more hospitals and private clinics in Quebec and beyond.