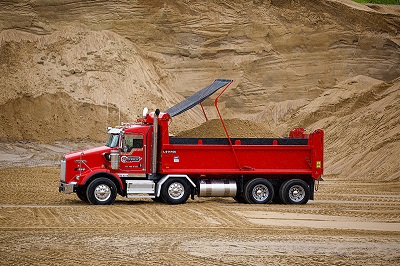 TechnoFlex is a division of Techno Diesel. It is the only company in Canada to specialize exclusively in manufacturing replacement tarps for heavy trucks. Find out why TechnoFlex has become an essential benchmark in the trucking industry.
TRUCKING EXPERTS
Techno Diesel has been in business for 43 years and is recognized as an expert in the trucking industry. Drawing on this experience, the staff of its TechnoFlex subsidiary has in-depth knowledge of the transport and trucking field. At TechnoFlex, we fully understand your reality, your needs and your concerns. We know that the time factor is extremely important to you. That's why we are able to offer a high-quality service and product that will be delivered within a lead time that defies all competition! Come and take advantage of our expert advice and challenge us for delivery!
DURABLE AND TOUGH PRODUCTS
TechnoFlex takes care of the smallest detail and uses a manufacturing method fully suited to your industry. We have eight full-time seamstresses on site, state-of-the-art equipment and all the space needed to assure you of the fastest production. We stock most of the material, in all sizes. The components of our tarps make them reliable products of the finest quality! Our high-end products are designed and adapted specifically for the trucking industry.
ACROSS CANADA
TechnoFlex products are available near you, at many retailers. Our tarps are notably available at Traction Group, the leading distributor of heavy vehicle parts in the country.
Contact us and find out why TechnoFlex has become an essential benchmark in the trucking industry.