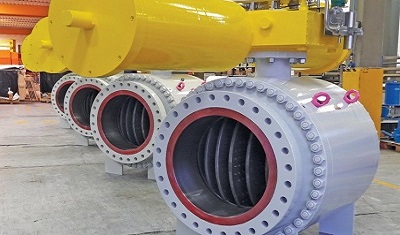 As a leader in the lifting equipment sector, PONT ROULANT PROTECH is often called upon to bid on dismantling, relocation and redevelopment projects during plant closures and refurbishments..
This is exactly the case of a major project currently underway with the Velan company. As part of a restructuring due to the slowdown in the oil and gas sector, the manufacturer of industrial valves decided to close one of its two plants located in Montreal and regroup its activities towards its other site in Montreal, as well as its Granby plant. Velan operates plants in about ten countries around the world.
PONT ROULANT PROTECH's mandate consisted in the dismantling, relocation and refitting of all lifting equipment, including the design, engineering, manufacturing and installation of several new structures for monorails, jib cranes and overhead cranes. The lifting capacity of the various devices ranges from 500 kg to 25 tons.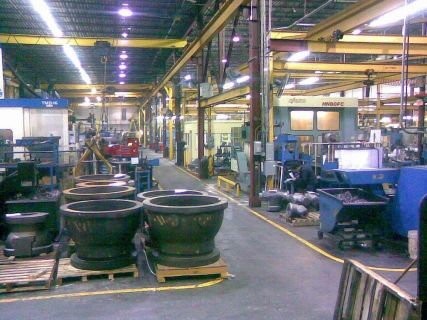 The main challenge was to carry out all this work without stopping production at the Montreal and Granby plants, knowing that it could cost Velan more than $50,000 for each 24 hours of interruption. In addition, certain restricted spaces were also a major challenge for the PONT ROULANT PROTECH team, which had to move very large pieces of equipment.
The project is scheduled to end in February 2021. In the meantime, PONT ROULANT PROTECH is currently completing the installation of a new structure for an existing overhead crane with a capacity of 25 tons. This equipment will allow the fabrication of a very special valve that is manufactured by only two companies in the world, including Velan. Simply the weight of the valve body is 21 tons!
The PONT ROULANT PROTECH team is made up of dynamic and motivated engineers, technicians, welders, fitters and electromechanical technicians. They all have at least 10,000 hours of work to their credit and have an average of 15 years of experience in the field.
In the words of the client, who was working with PONT ROULANT PROTECH for the first time, "the team assigned to the Velan project demonstrated great professionalism and flexibility in the execution of its mandate," as Mr. Nelson Maia, building and facilities maintenance supervisor for Velan, testifies. Mr. Maia is very satisfied with his supplier, who confirmed that Velan gave the inspection and maintenance contract to PONT ROULANT PROTECH.
VELAN: www.velan.com