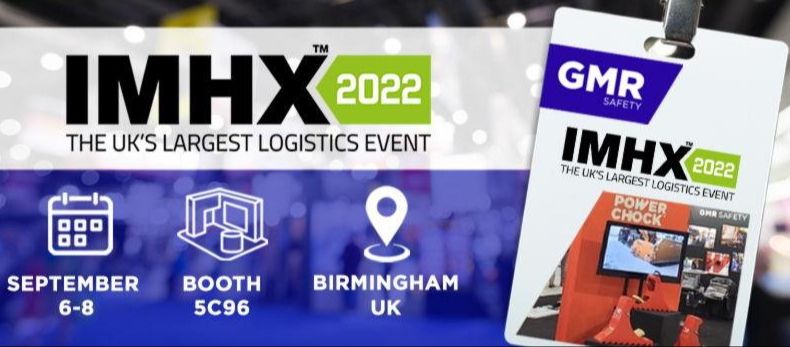 GMR Safety was present at IMHX 2022. This major event, held last September, offered GMR Safety a unique opportunity to forge links with key industry players. It also marked a crucial step in GMR Safety's expansion in the UK market, and strengthened its international presence
IMHX 2022: A major event for logistics professionals
The IMHX (International Materials Handling Exhibition) is a key event in the materials handling and logistics sector. It is held every three years in Birmingham, where it brings together the main players in the logistics, distribution, transport, warehousing, and materials handling sectors.
It is a place where industry professionals can discover the latest technological innovations, exchange ideas, forge strategic partnerships and find solutions to improve their operational efficiency.
GMR Safety stands out with innovative products at IMHX 2022
At IMHX 2022, GMR Safety showcased its flagship wheel-lock system, including the ergonomic PowerChock 5. The team presented the major advantages of this restraint system, including ease of use, flexibility, ergonomics, and efficient truck immobilization at the dock. Numerous British companies have shown a real interest in this product, thanks to its adaptability to the particularities of left-hand drive.
Opportunities in the UK market
GMR Safety's attendance at IMHX 2022 was a great success. This success has strengthened the company's position as a key player in the industry, opening up new business opportunities in the UK market.
GMR Safety has already announced its intention to return to the IMHX show in 2025. This decision reflects the company's commitment to consolidating its international presence and expanding its network. See the website for more news.