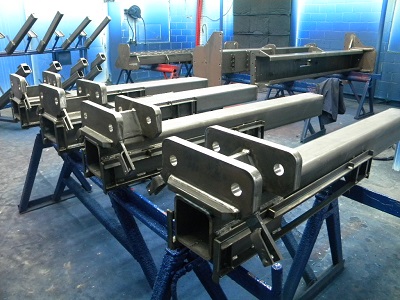 Canada Hydraulic Equipment Inc. manufactures Girolift™ lifting products right here in Quebec.
All Girolift™ products are crafted by hand using high-quality steel with the result that what we build is tougher than the structures most of our competitors produce.
Their design is carefully thought out by an Ordre des Ingénieurs du Québec certified engineer, while all welding is undertaken by welders recognized by the Canadian Welding Bureau (CWB). We check that the hydraulic cylinders meet the exacting standards of quality demanded by our 100% hydraulic synchronization system.
Girolift™ products are meticulously inspected at every stage of manufacturing and assembly. What's more, the lift must earn quality approval before being painted and packed for shipping.
Canada Hydraulic Equipment Inc. is always ready to meet the needs of the lift sector with innovations that give our customers work equipment that's easy to use and, most importantly, safe. Contact a member of the Girolift™ consulting service today to discuss your project!