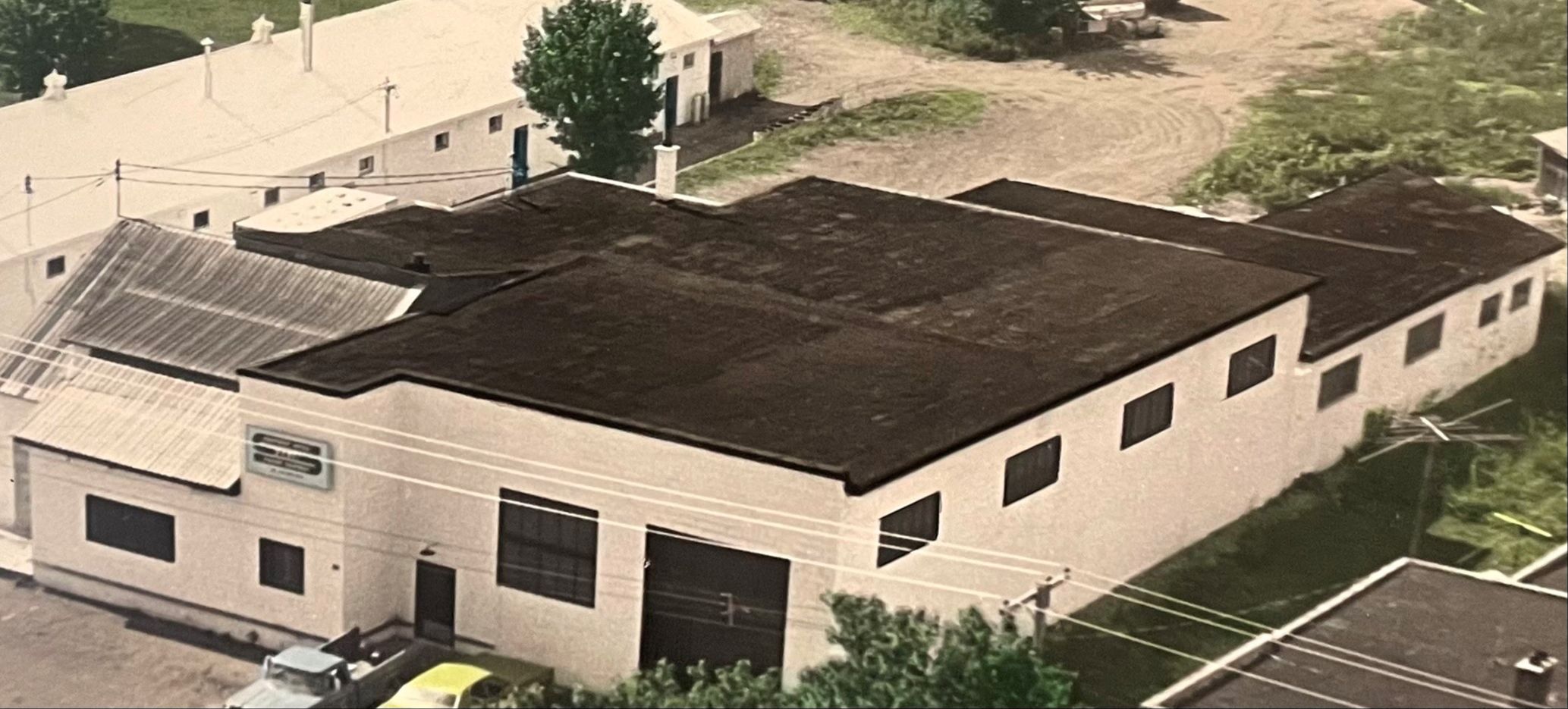 It's a family story that begins when Hans Syri, of German origin, emigrated to Canada in 1956. In Toronto, he found a job with a company specializing in the manufacture and installation of slaughterhouse equipment.
One day, Hans Syri travelled to Saint-Félix-de-Valois for an installation contract, but unfortunately, the company he worked for went bankrupt. Fortunately, a local cooperative offered him a chance to finish the installation work he'd already started.
Despite his limited command of the French language, Hans Syri became close to Denise Hénault, who taught French and was one of the few people in the area who spoke English well at the time.
In 1957, in Saint-Félix-de-Valois, Hans Syri and his wife founded their company, initially called Équipement avicole Syri. Specializing in stainless steel products such as slaughterhouse equipment, the company's roots lie in this field.
Over the years, Équipement avicole Syri has broadened its field of expertise and now specializes in food processing in general.
Thirty-five years later, Hans Syri passed the torch to his son, Jean-Pierre. The company was boosted by the arrival of a new manager and wanted to extend its expertise to the brewing and pharmaceutical industries. In 2012, it acquired All-Inox.
Despite this acquisition and the company's constant growth, all employees are treated like family. Staff are highly skilled and motivated, and demand continues to grow, prompting the company to expand its premises for the first time in 1997, then a second time in 2017.
It was also at this time that Équipement avicole Syri changed its name to Syri Stainless.
Over the years, Syri Stainless has earned an excellent reputation for the superior quality of its products. Distributed worldwide, these products meet each customer's specific requirements and criteria.
Innovation is important to the company. Syri Stainless is constantly on the lookout for new ideas and technologies to improve the efficiency of its products, reduce production costs, increase their durability and enhance its customers' quality of life.