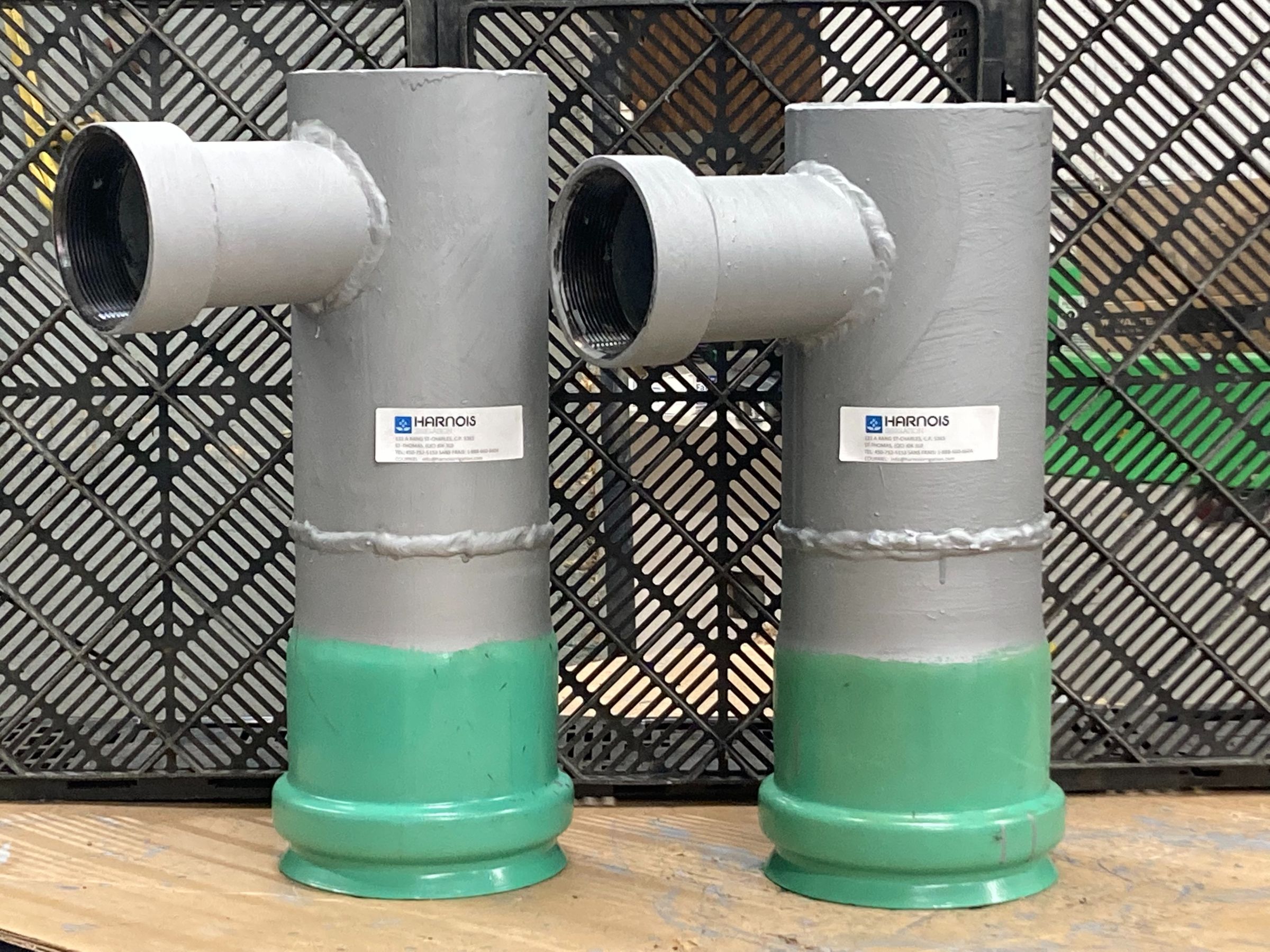 Harnois Irrigation
specializes in designing and manufacturing customized fittings for irrigation lines. Whatever the equipment, Harnois Irrigation can manufacture and adapt missing parts to meet specific customer requirements. Our offer encompasses a wide range of artisanal products and products sold individually, including tubes, pipes, hoses and fittings.
The irrigation sector has undergone major changes over the past 75 years. Harnois Irrigation has adapted to these changes by designing adapters and assembling customized fittings for irrigation lines, taking expected flow rates and the necessary filtration into account. The company has all the essential skills and expertise in-house. Our president has over 40 years of experience in the irrigation industry, offering him in-depth expertise to understand and adapt commercial fittings to each customer's specific needs. 
We believe that anything is possible, and our commitment to meeting special requirements sets us apart. What's more, we promote Québec's expertise by guaranteeing customized part manufacture. Rather than settling for inadequate fittings, Harnois Irrigation is the perfect option to meet your specific needs. And, despite our artisanal approach, our prices remain highly competitive.
To find out how Harnois Irrigation can meet your customized fitting or irrigation needs, please visit our web page.