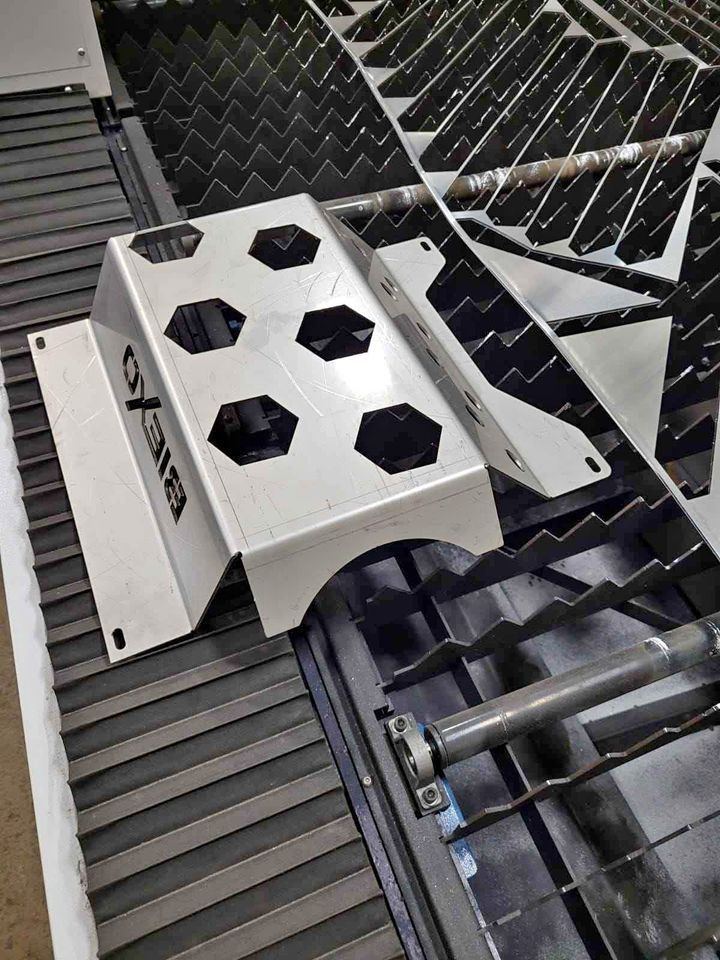 Protection against catalytic converter theft has been a growing concern for many private and business vehicle owners for some time now.
And unfortunately, one of Biexo's employees fell victim while at work. This unfortunate incident was the starting point for Biexo to put its innovative spirit into practice.
An initial prototype was drawn in 3D and designed using a laser cutting table. That's how this innovative product, the anti-theft plate, came into being.
In just 15 minutes, a formidable anti-theft plate is produced to prevent catalytic converter theft.
In fact, only 5 steps are required to design this plate.
First of all, the anchor points must be checked and precisely measured.
Next, a 3D drawing is created on the computer, followed by the manufacture of a prototype plate using the laser table.
Verification and testing of the prototype are carried out to ensure product conformity.
Finally, the end product is manufactured and installed on the vehicle.
The result offers formidable protection that effectively blocks access to the catalytic converter, creating a protective cage that is extremely difficult to cut.
Two popular vehicle models, the Mitsubishi RVR and the Ford F-150, have already been fitted with this innovative plate, and Biexo is currently designing new models for installation on other vehicles affected by catalytic converter theft.
Biexo plans to officially launch its innovative product on the market in autumn 2023.
This innovative plate will be available online, via its website, for easy access by potential customers.
A strategic partnership with dealers of the vehicle brands most affected by catalytic converter theft is also being considered.
Vehicle owners now have an affordable, effective and formidable solution to prevent theft and the time-consuming red tape that comes with it.