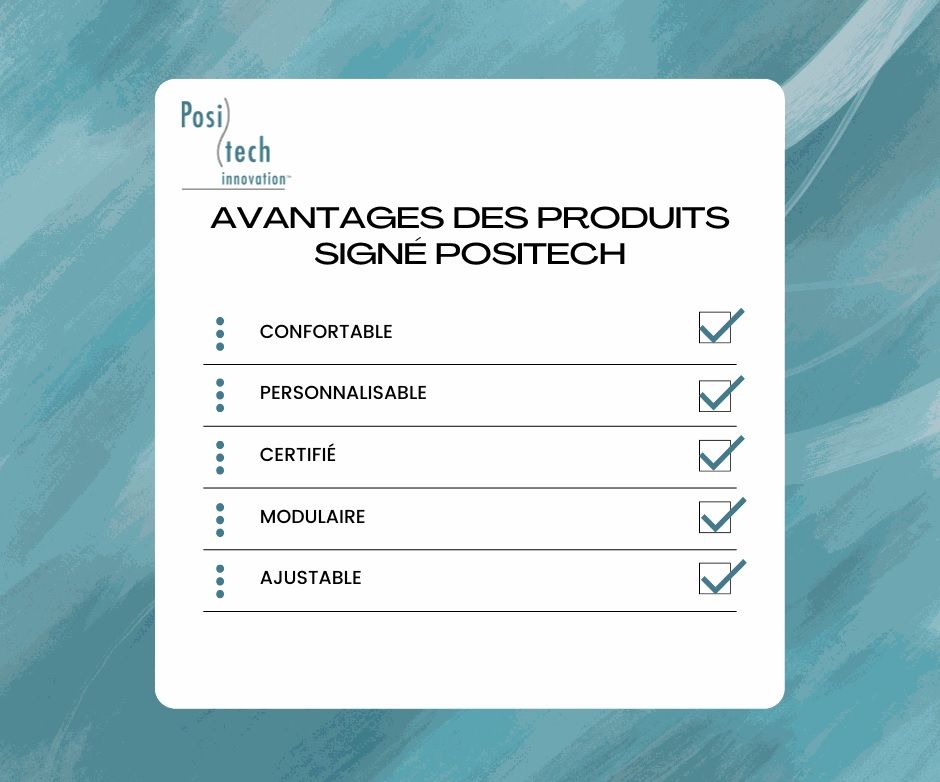 For over 24 years, Positech Innovation Inc. has been a leader in the field of postural support devices. With the well-being of its customers at heart, the company has developed a variety of customizable and adjustable products to meet the needs of any person with a disability.
Adaptable to change
Because the human body is constantly evolving, it is important to be equipped with adaptable, comfortable material for optimal quality of life. Furthermore, Positech has designed accessories and materials for all body types. These products are also designed to relieve injuries and ailments.
A varied range of services
Positech is committed to offering a range of products that enable its customers to be more autonomous in their movements. These products include a variety of backrests, some with a rigid structure and others more supple. In this way, they are perfectly suited to the needs of each user.
People who spend a lot of time in wheelchairs require premium seat cushions. This is why Positech has five different kinds in stock. They provide comfort and support at all times.
A range of accessories is also available for the lower limbs such as cushions, boots, belts and more!
For the upper limbs, there are thoracic supports to help align the trunk and promote autonomy. Also available are AXIL anchors, and Formus which are lumbar "inserts". Of course, many other products are available to ensure the well-being of our clients. Positech Innovation has a team of experts to assist customers and answer all their questions.
Unwavering quality
Operating out of Canada, the company can guarantee better product quality control. In this way, Positech Innovation ensures that their customers receive the best products.