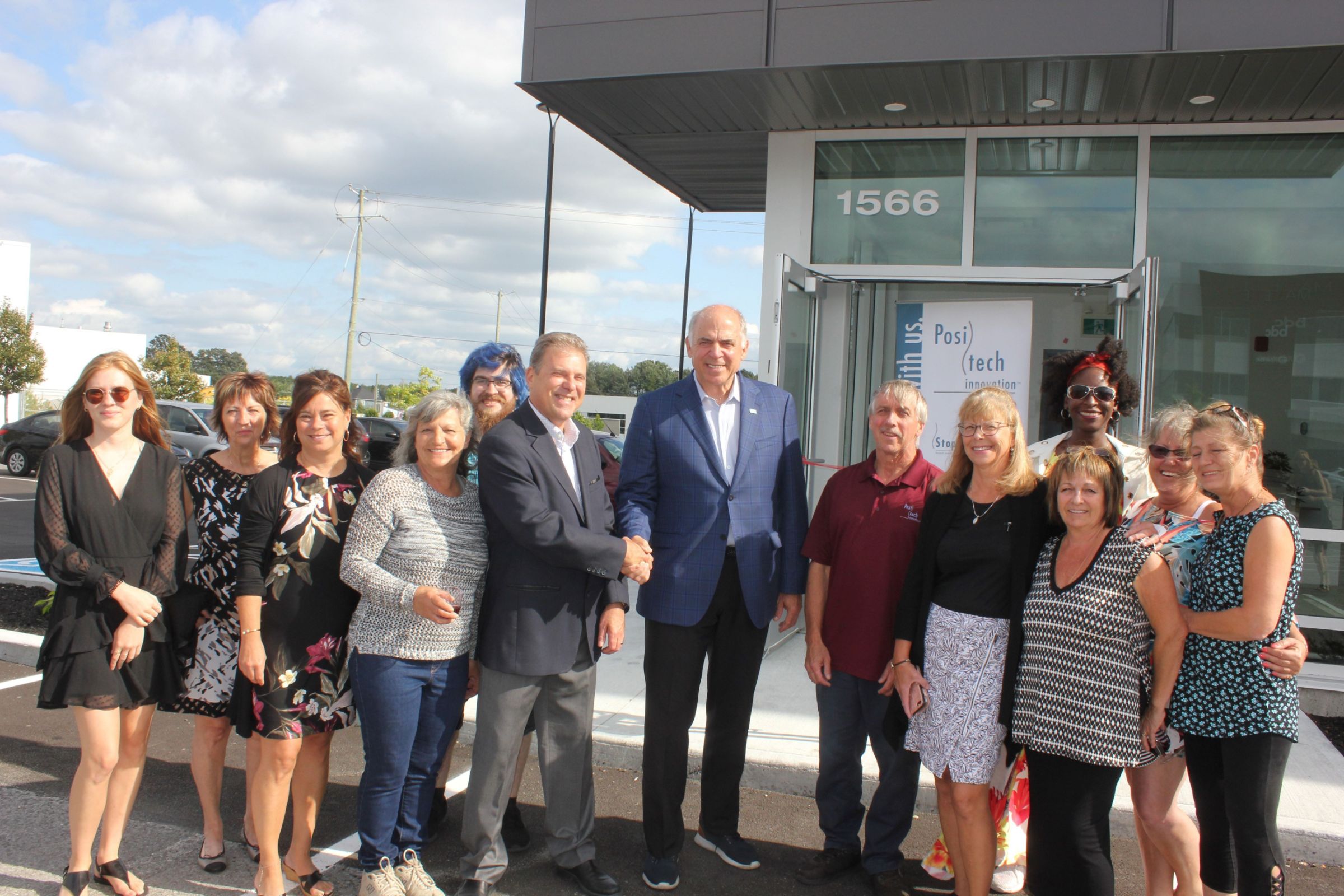 The unexpected happens
André Beauchesne always knew he wanted to help others. He began his career as a physical rehabilitation technician. After 24 years in that job, he decided to launch his own company to improve the daily experience of people with reduced mobility.
He was a regular witness to the discomfort suffered by people living with a physical disability. He became determined to help them by offering them a better quality of life.
In 1998, André created his company Positech innovation. It currently offers about twenty specialized products for people with disabilities or loss of autonomy who require a wheelchair. These products are also entirely designed and made in Canada.
High-quality Canadian products
Taking the needs of his customers to heart, André wanted to offer them top-class products. He therefore decided to design his products in Canada to keep an eye on the merchandise. This gave him control of the production process and he was also able to surround himself with experts in the field.
Positech Innovation's offices are located in the city of Terrebonne, more precisely in Lanaudière. Various products are made at the company site, such as headrests, backrests, seat cushions, and accessories for the upper and lower body. They have all been designed to guarantee the well-being and freedom of people with reduced mobility.
Passionate employees
For André, it was important to work with local professionals who had a deep desire to improve quality of life for people living with a disability. This is why he handpicked his team members. They work together to design and market high-quality products that perfectly meet the needs of their customers.
Over the years, a number of collaborations have taken place with distributors and suppliers, enabling André to grow his company from one to twelve employees today. They all share the desire to design comfortable, top-quality products.
Starting out as an employee in the healthcare sector and now head of his own company, André can certainly be proud of how far he has come! Positech Innovation is now a recognized company throughout Canada, thanks to its experience in postural support devices.