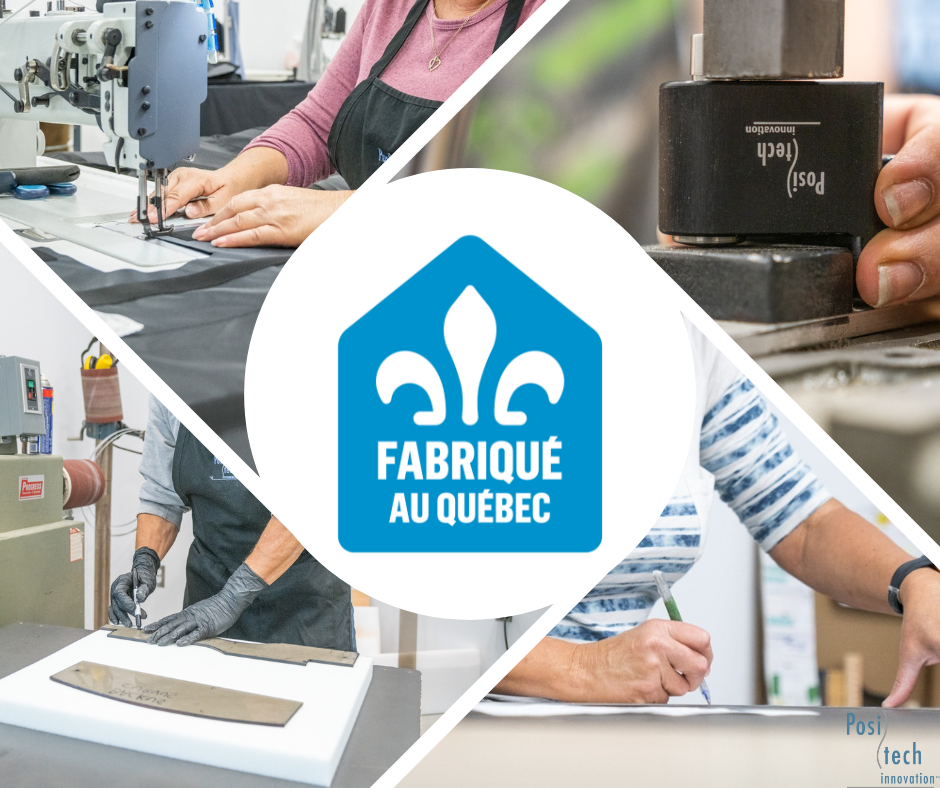 Positech is proud to announce that our products have recently earned the "Made in Quebec" certification mark issued by Les Produits du Québec, a non-profit organization created by the Government of Quebec to support the growing trend among local consumers to buy Quebec products and encourage the local economy.
From now on, all our Formus, Starus and Tables backrests, seat cushions and upper limb accessories will proudly carry the "Made in Quebec" certification mark.
This process, which lasted more than a month, recognizes, promotes and facilitates the identification of our products thanks to this distinctive certification mark.
This certification gives us additional visibility by setting us apart through a substantial communication plan resulting from this new certification.
It is accompanied by a visibility campaign including a listing in the organization's website directory and posts on their Facebook page.
What's more, this "Made in Quebec" certification mark reinforces our credibility, thanks to the rigorous process we underwent to obtain it. We had to explain in detail every stage of designing and manufacturing our products.
This new certification also opens up new business opportunities, positioning us as a leader committed to developing our Quebec economy. It reinforces our image with occupational therapists, who prefer local companies and products.
Please visit www.lesproduitsduquebec.com for more information on this certification mark.