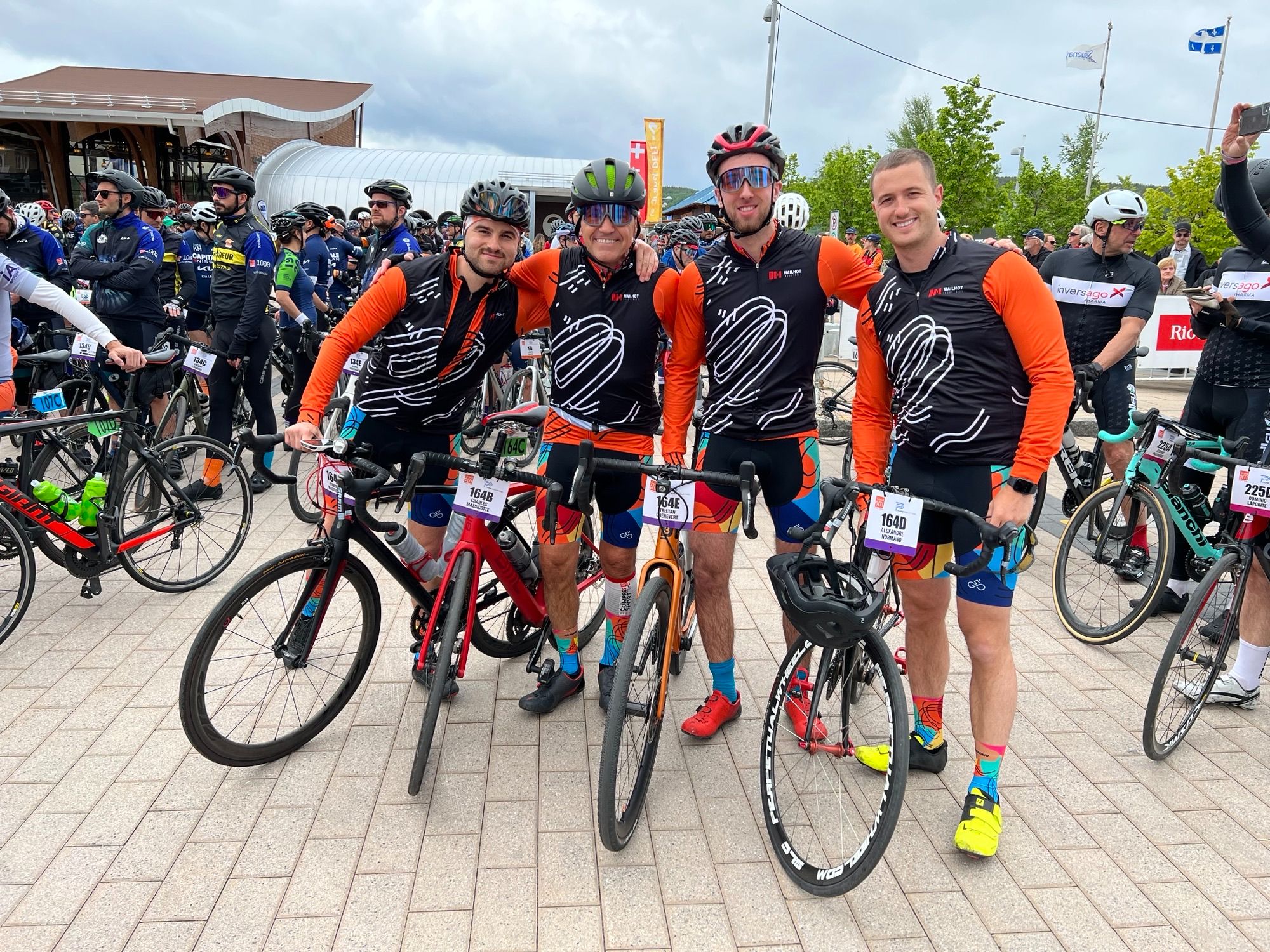 Mailhot believes in supporting its community. This is why our President and CEO, Charles Massicotte, personally commits himself to various social causes each year, inspiring the company, its employees and business partners to make a difference in society.
Over the past fifteen years, Charles has participated more than a dozen times in the Grand Défi Pierre Lavoie, which supports medical research into orphan diseases and funds projects aimed at the adoption of healthy lifestyle habits. Charles was accompanied by Vincent Massicotte, Tristan Chenevert and Alexandre Normand at the last event, which took place from June 8 to 11 of this year. Individually, they all cycled over 500 km in less than 72 hours!
Mailhot also took part in the Course aux 1000 Pieds and hopes to increase its participation in this type of event in the future, offering more opportunities for employees to get involved.
Mailhot: A Hydraulic Cylinder Manufacturer
Beyond our social commitment, we are experts in the manufacture of hydraulic cylinders. Our expertise in the design of rod cylinders and telescopic cylinders enables us to offer you customized solutions to meet all your industrial needs. To design the most reliable hydraulic cylinders, we rely on high-quality materials and state-of-the-art techniques. This unrivaled know-how enables us to satisfy the most complex industrial requirements (extreme conditions, intensive use, etc.). Click here to discover our product ranges.