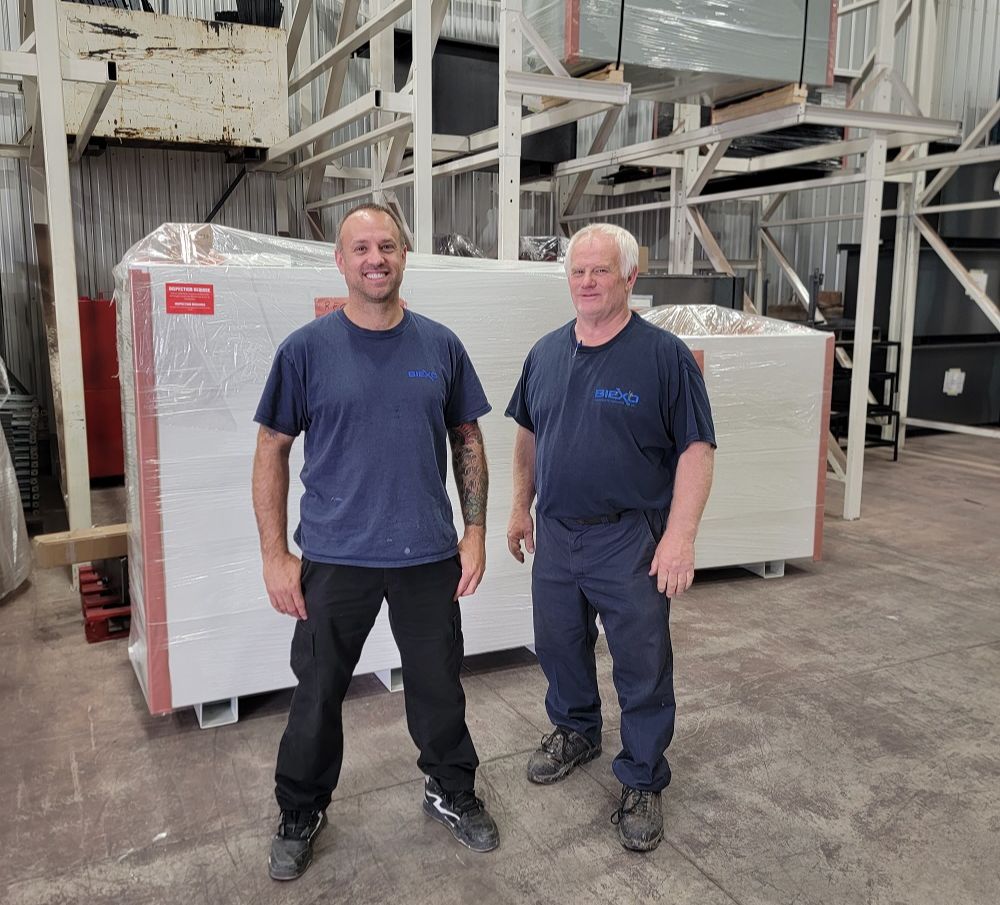 What is Biexo Inc.?
Based in Saint-Roch-de-L'Achigan, Biexo Inc. specializes in the manufacture of tanks, retention basins and engine oil storage and recovery equipment used by car dealerships and garages.
From its beginnings to the present day
The company was founded in 2008 in the beautiful Lanaudière region. Its first objective was to provide safe equipment to meet UL Canada standards, ensuring that its products are built and certified to quality standards. Biexo Inc.'s next objective was to move into premises to start operations.
A year later, Biexo Inc. won its first contract with Stewart Warner Alemite Canada, a manufacturer of industrial lubrication equipment. In order to meet growing demand, the company decided to move to a new building and recruit new employees. Five new people were added to the team.
In 2012, Biexo Inc. purchased a 60 x 136-foot plot of land to build a plant, and the Biexo Inc. team expanded in order to meet demand and offer exceptional customer service.
A few years later, the second phase of construction was launched, expanding the plant by 20 x 80 feet. This extra space has enabled the installation of a robot to automate part of the welding process, boosting the company's productivity.
Then, taking advantage of the pandemic, Biexo Inc. once again modified its facilities. Since the tanks are custom built, the workspace had to be optimized to meet all requirements. Despite this difficult period, the company was able to maintain its operations thanks to the use of its robot.
Since its creation, the professionalism of its staff and the quality of its products have enabled Biexo Inc. to increase its visibility and sell in Quebec and throughout Canada. Loyal customers include Alemite (SKF), a manufacturer of bearings, seals and lubrication systems, as well as Samson and April Superflo.
Adaptation and innovation
As a manufacturer of dynamic fluid systems, Biexo Inc. is constantly evolving and adapting to change. The company takes the environment very seriously and manufactures safe tanks designed to reduce environmental risks.