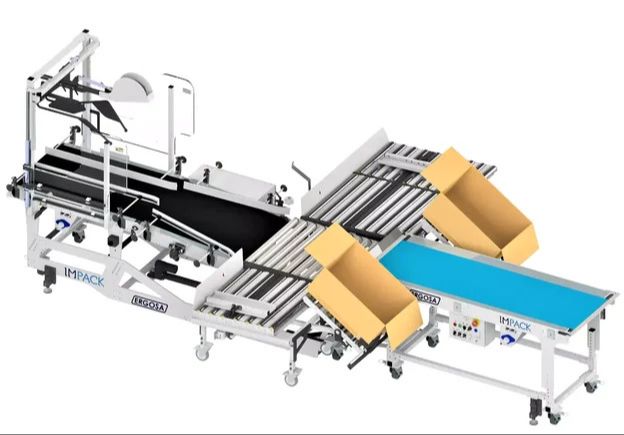 The "Pick & Place" mode on IMPACK's Ergosa C packaging machine offers great versatility for handling different types of boxes. It is available for the Ergosa A and Ergosa C folder-gluers. Unlike the horizontal and vertical modes, the Pick & Place mode allows more complex boxes to be handled by manual selection.
Switchover to Pick & Place mode is achieved by turning a knob on the control panel for the Ergosa A, and by installing one or two MAE modules for the Ergosa C, thus providing one or two manual packing stations. The main advantage of this mode is that it eliminates the need to remove the machine for productions that are not suitable for either horizontal or vertical modes.
Pick & Place mode is suitable for companies producing complex boxes requiring constant adjustments, boxes of different sizes, multi-row and multi-layer packs, and box formats incompatible with horizontal and vertical modes.