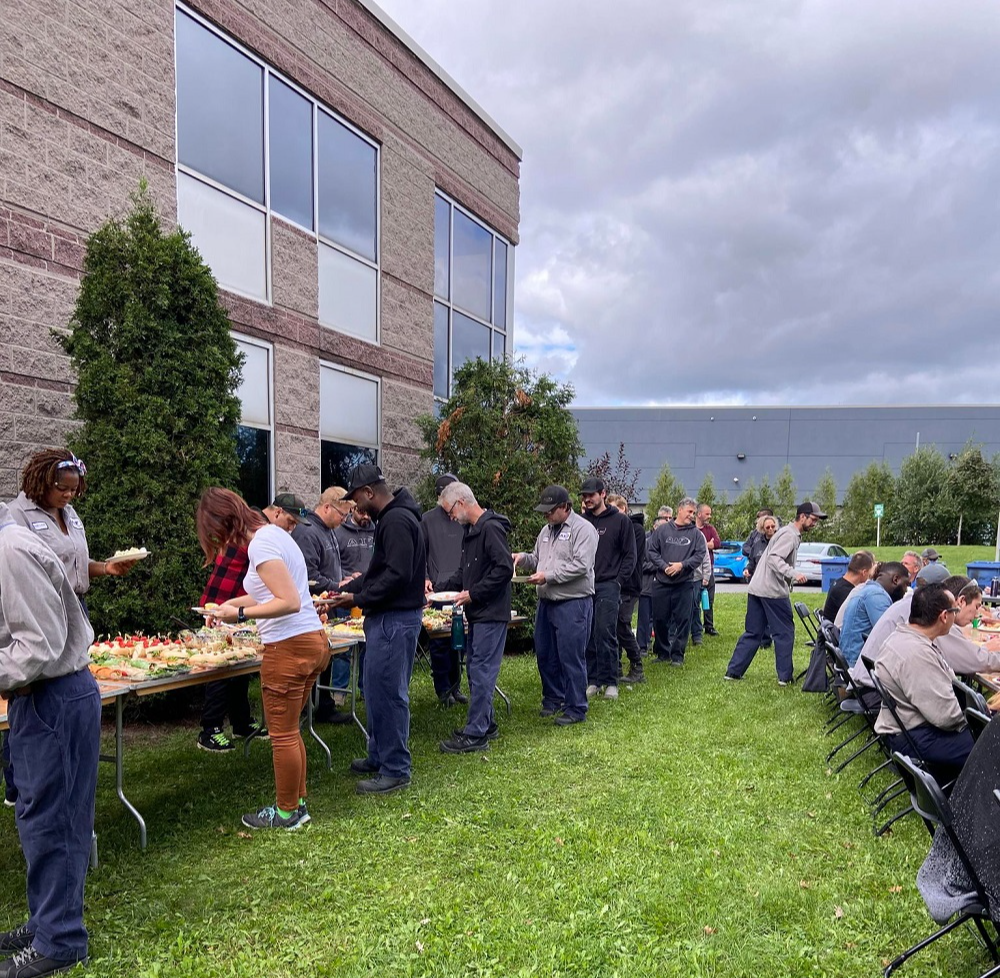 A major event is planned annually for AIF employees. This meeting takes place at the Boucherville head office.
All 70 employees are invited to this exceptional dinner, which takes place during the first week of September.
The aim of this event, which started nearly 20 years ago, is to bring together all the employees in a friendly atmosphere.
First, the company's success is celebrated by the company's President, Jean-Francois Fafard. The individual contributions of staff members are recognized by all participants in a speech.
The dinner is also an ideal opportunity to network beyond the workplace, allowing employees to get to know each other better and develop bonds with one another.
AIF employees, including those who don't work at the plant, are invited to join in this unique celebration.
This enables the company to recognize the invaluable contribution of its employees, and the contribution of teamwork to the company's success.
This annual event gives all employees the opportunity to meet with their colleagues on a personal level, and find out more about their passions and interests outside working hours.
Creating a friendly, cooperative working environment is part of AIF's vision. Bringing team members together for this friendly event ensures the development of collaborative and fruitful working relationships. The fulfillment and well-being of every employee are key objectives for the company.