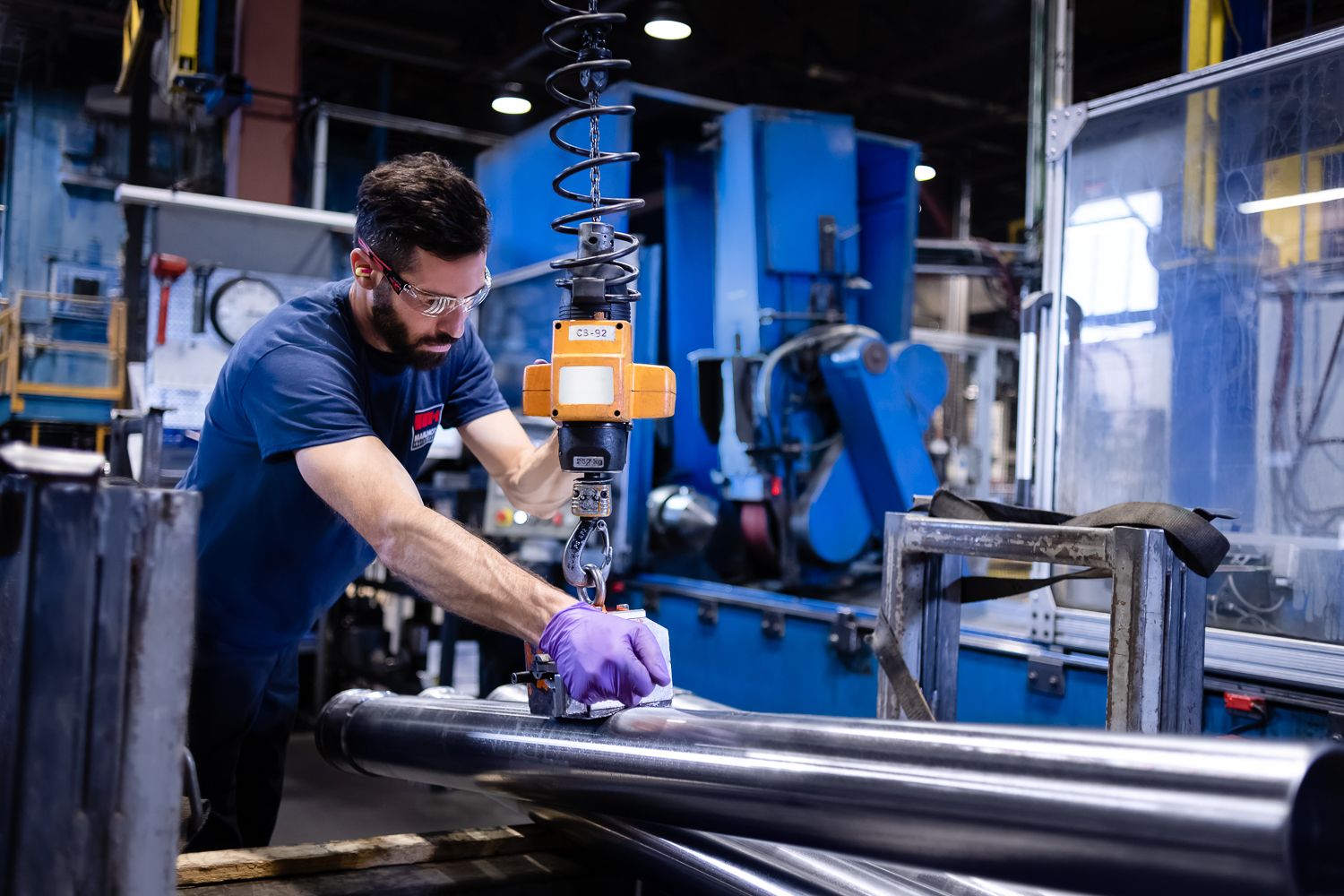 Initiated in 2019,
Mailhot's
4.0 project aims to modernize the Saint-Jacques plant and automate a portion of our operations to increase the company's production capacity so we can meet growing demand and better respond to market needs.
The project began with the launch of a major digital audit in collaboration with the UQTR, followed by financial support from Investissement Québec.
This ambitious project includes several initiatives, such as the digitization of operational data, the complete robot automation of manufacturing cells to increase plant capacity and productivity, the implementation of a warehouse management system for better inventory control, real-time production management (MES) and the development of real-time metrology using connected measurement tools.
In addition to the technical aspects, the project brought about a cultural change, emphasizing the value of data, prioritizing facts over intuition and placing greater emphasis on numbers, productivity and identification of downtime causes.
One of the key features of the transformation is the installation of an automated FMS cell combining two cutting-edge technologies: grinding and laser welding. This distinctive approach is unique to Mailhot, and by using these proven technologies, the company strengthens our ability to respond to market needs while maintaining high quality standards.
The benefits of the 4.0 project are tremendous: increased productivity, better inventory visibility, reduced non-conformities and continuous improvement. The existing automation is boosting manufacturing efficiency without any need to install new machines. The MES system also makes it possible to gain more of a real-time view of operations, improving responsiveness in the event of a problem and enabling faster deliveries.
For Mailhot's customers, this automation project means consistent—or improved—product quality, more efficient delivery and greater customer satisfaction. For more information about the project, visit our website and watch the video clips.