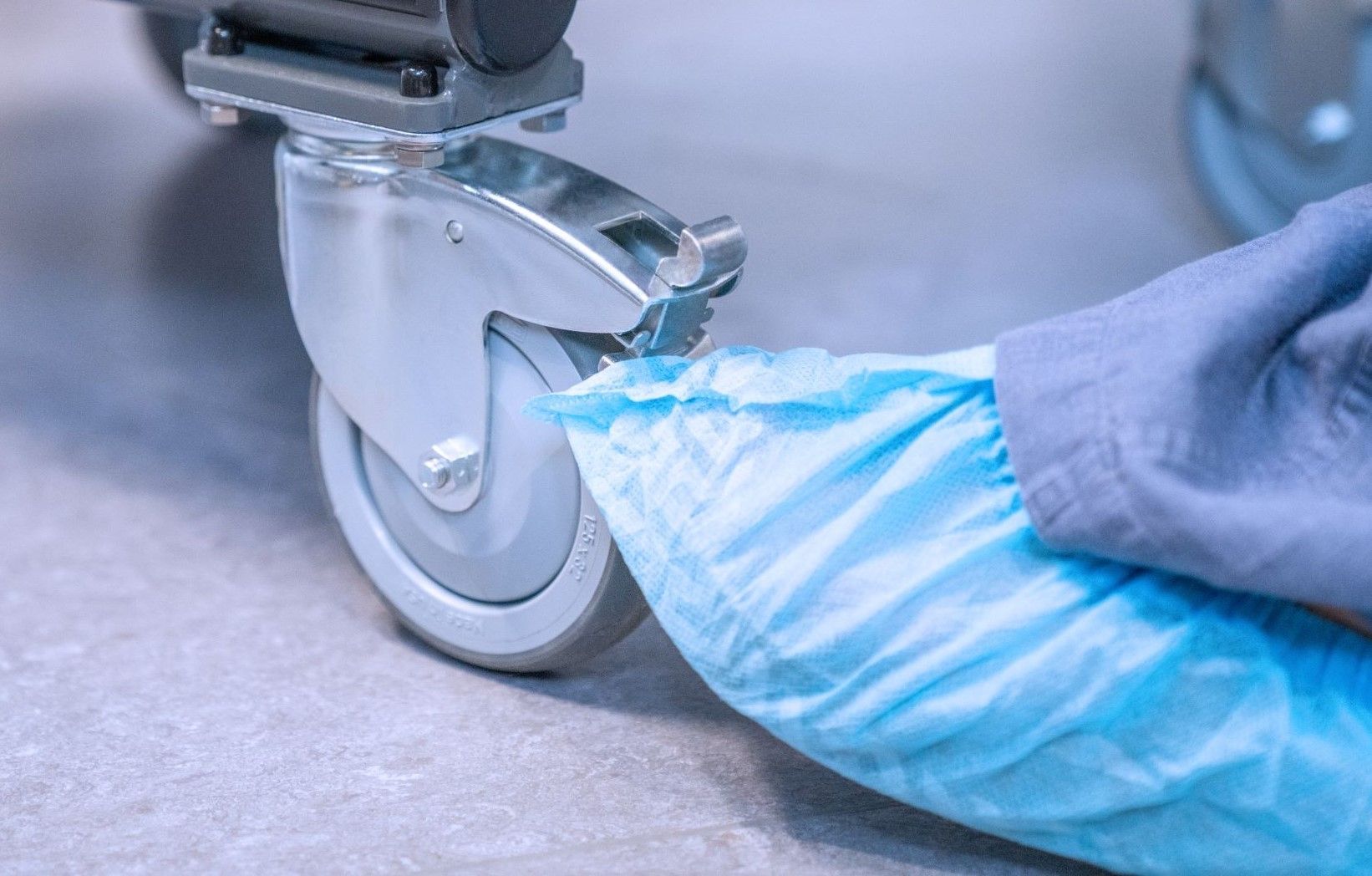 Carts have many uses in the workplace. They are used for transport, storage and even as mobile workstations. In fact, a cart is an essential piece of equipment that makes transporting objects easier, faster and less labour-intensive.
In the healthcare sector, carts are used in almost every department and must be functional, especially when an emergency arises. According to Benoit Girard, Director of Engineering and R&D at Adaptaid, a safe, high-performance cart must be perfectly adapted to its intended use. What's more, in his opinion, it must be easy to mobilize, or more specifically, it should take little effort to push, be easy to maneuver and brake effectively.
The undeniable importance of effectively rolling a cart around is what led Benoit Girard to examine the many technical features of the wheels. In fact, when he supplies a hospital with case carts, endoscope transport carts, dialysis carts or supply carts, he consults hospital staff about the working environment and functions to determine the most appropriate type of wheels.
As there is such a wide variety of wheels and castors to choose from, there are many factors to consider during the planning stage:
use

cart dimensions

load capacity

rolling surface

anticipated trajectory
cart washer temperature

parking
The first step is to evaluate the wheel diameter required to minimize the effort of rolling the cart. Next are the material, hardness, width and shape of the tread required. The starting, rolling and swivelling resistances of a wheel or caster are considerably influenced by the tread, hub type, wheel diameter, total load and flooring.
To improve cart manoeuvrability—reducing resistance to starting, rolling and swivelling—an informed choice must be made about the possible combinations: fixed or swivel wheels? If we opt for both, how should they be positioned in relation to each other?
On this point, Benoit Girard assesses a cart's manoeuvrability according to the type and arrangement of its castors. These two factors each influence the cart's load capacity, mobility, steering, turning radius and tipping stability.
In addition to these elements, our expert insists on the quality of the wheels, which influence the cart's service life and functionality. To maximize wheel longevity, he recommends, among other things, sturdy materials and good resistance to corrosion, temperatures and chemical agents.