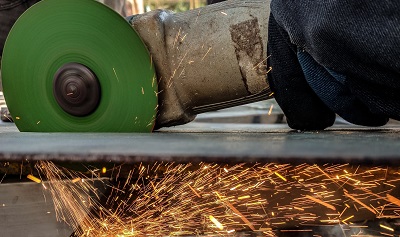 Liard is a complex machining, welding, mechanical assembly and metal transformation company that knows how to meet important challenges for turnkey projects!
Tight deadlines
The need for new machinery can sometimes prove to be an emergency for our OEM, mining and other clients. At Liard, effective deadline management allows us to deliver on time. Regular updates allow our clients to obtain a real-time status of our operations. This provides clients with the peace of mind they need when faced with tight deadlines. Moreover, this follow-up process allows us to make the necessary adjustments along the way to ensure quality on time.
Competitiveness
Our close relationship with our clients allows us to pinpoint their specific needs. In this way, we are able to offer packages according to their means, which allows them to remain competitive on the market themselves. At Liard, we believe that we all benefit from such an approach.
Quality
This is a priority at Liard, and it is one of our company's key values. We are committed to quality without compromise. One of the best examples of this commitment is a piece of equipment we built for the mining industry. On final inspection, we realized that we had unintentionally exceeded the most accurate measurement by 0.001 inches, rendering the part unusable. No welding repair was possible and acceptable and despite the costs incurred as a result of this deviation, we decided to rebuild it at our charges, to deliver a quality product, meeting the client's expectations 100%.
In short, quality workmanship, on-time delivery and customized solutions for our clients make Liard what it is: a unique machining, welding, mechanical assembly and metal transformation company that you can count on!