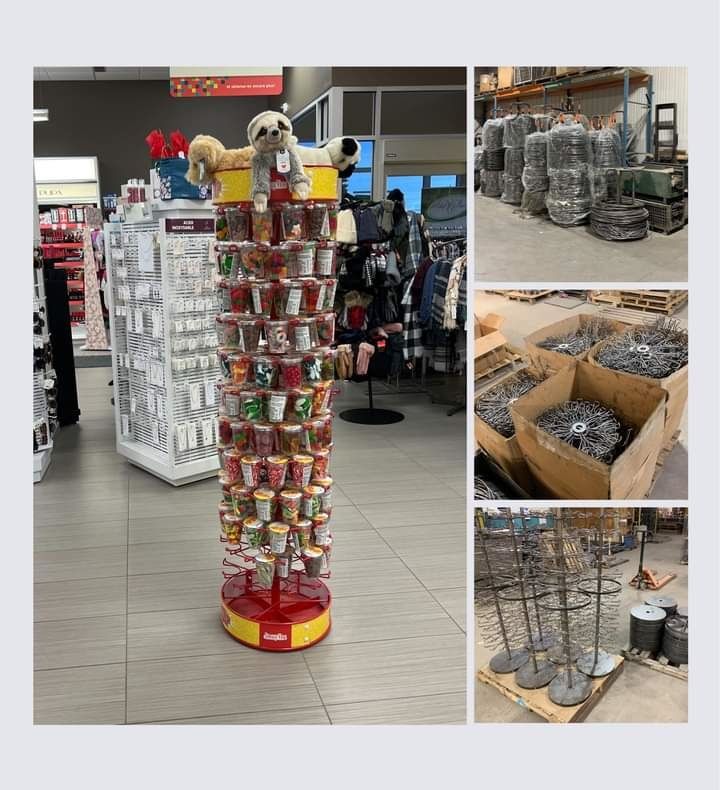 Founded in 1999, Fils Métalliques Berthier is a manufacturing company based in the Lanaudière region, specializing in the production of wire displays. Over the years, FMB has established itself as a national leader in the field of point-of-sale communication.
FMB's reputation rests on several pillars, including the versatility of its products, its creativity and its ability to adapt to the specific needs of its customers. The company works closely with its customers, deploying a dedicated and skilled team to deliver products that meet the highest quality standards.
Fils Métalliques Berthier also stands out for its innovative spirit. Indeed, FMB innovates by using and combining different materials to develop precise solutions that meet customer requirements, whether through technological or organizational innovations, thus offering competitive advantages such as faster production times, lower production costs and improved product quality.
Thanks to its expertise, creativity and commitment to customer satisfaction, Fils Métalliques Berthier continues to evolve and position itself as a trusted partner for companies wishing to optimize their point-of-sale communications.