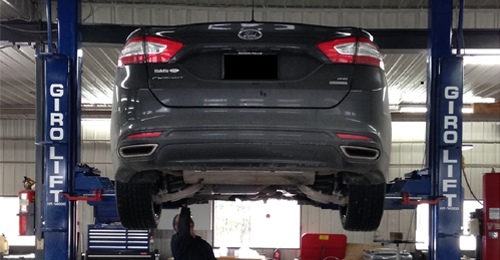 Girolift™ lifts manufactured by Canada Hydraulic Equipment Inc. (CHE) offer significant benefits and an excellent return on investment.
CHE's groundbreaking 100% hydraulic synchronized technology completely removes the need for chains, cables or pulleys and, in doing so, eliminates the main reasons competing products break. To support an impressive ROI, Girolift™ lifts have a much longer service life. It's not uncommon to see Girolift™ lifts on the market with manufacturing dates more than 25 years old !
This easy-to-install technology also saves you time, as there is no need to install the crossbars required by models that use chains or cables, which also require a lot more maintenance on all those extra parts.
So advanced and so simple, that's the Girolift™ motto

Girolift™ lifts manufactured by CHE are reliable, so maintenance and downtime costs stay low and productivity remains high. What's more, significant savings will be made throughout the equipment's service life. This means work is easier, faster and totally safe for users.

You can take advantage of free support and numerous services from CHE lift system experts to help you choose the right equipment, the right location and to guarantee you save both space and money. Contact Canada Hydraulic Equipment's consulting service now.