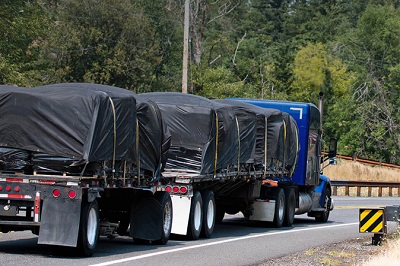 Carriers, do you need custom tarps for your trailer? A place is available for you at TechnoFlex!
We are the manufacturer and distributor of TechnoFlex® tarps. We offer a complete design, repair, manufacture and installation service of waterproof and mesh covers for heavy vehicles.
Our tarps are designed to tackle the toughest loads: iron, wood, scrap metal, poultry and oversized parts. Both tough and durable, our high-grade waterproof and mesh tarps will keep every trip safe. Designed, fitted and personalized for installation on any type of trailer, our tarps meet your specific carrier needs.
For a quote, contact us without delay at 1-866-900-FLEX (3539) or online, info@techno-flex.ca