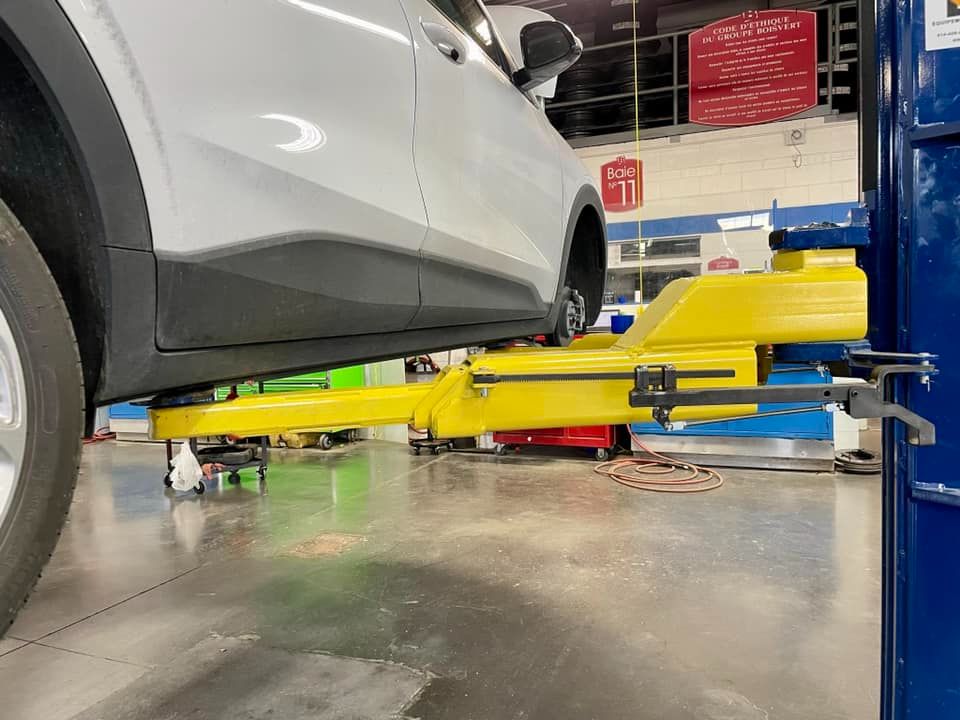 As we can all see, electric vehicles are playing an increasingly important role in the growth of the Quebec vehicle fleet.
As a forerunner in the field of 100% hydraulic lifting equipment, GIROLIFT™ has positioned itself advantageously as a key player in this green shift by bringing to market models such as the HTT - 12,000 and HTT - 14,000.
Also characterized by their two columns with synchronized hydraulic cylinders, and the absence of a superstructure between the columns, like all other GIROLIFT models, the HTT - 12000 and HTT - 14000 stand out and offer a clear advantage with their telescopic lifting arms.
These telescopic lifting arms are also offered separately, to bring all older HT-12000 and HT-14000 models up to date, as the models have been on the market for over 20 years.
This innovative design, which is now essential to the electric vehicle market, provides increased range for vehicle positioning and optimized precision.
GIROLIFT™ has also developed a D-shaped grip, which is specially adapted to all types of electric vehicle lifting, featuring a straight edge for a secure and stable hold.
To anticipate future market needs, GIROLIFT™ plans to launch a new model by the end of 2023, the NT - 16000, featuring an extra-long (XL) arm for the arrival of 100% electric cargo-type vehicles, such as delivery trucks. With its extended reach, this extra-long arm will be able to efficiently grasp the lifting points on these large electric vehicles.
Due to the emerging nature of the electric car market and keen to adapt quickly and constantly to developments in this fast-changing market, GIROLIFT™ is working hand-in-hand with dealers to provide solutions tailored to their requirements.