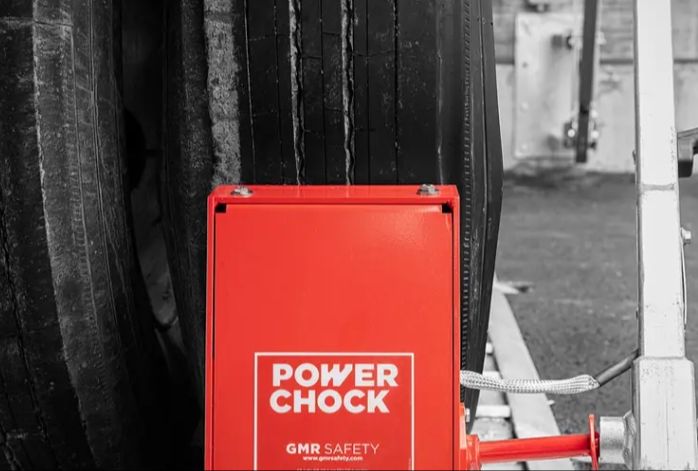 MICHELIN
approached
GMR SAFETY
to equip their entire logistics site near Chicago with 132 POWERCHOCK systems when the warehouse was built in 2015. The installation of the systems, which combine the wheel chock and restraint plate, covers a significant area of two million square feet. These new devices were assessed and implemented to avoid potential truck accidents on their loading docks.
The POWERCHOCK system was chosen, as it provides a safety system for the loading dock thanks to an alarm that has not only visual but also audible notification, warning of any untimely departure of a truck on the loading dock.
Michelin appreciated the ease with which the POWERCHOCK systems could be installed, and the possibility of testing the systems under real-life conditions. GMR SAFETY's efficiency in providing documentation, spare parts and support as required was deemed irreproachable by this client. Michelin pointed out that since the installation of the POWERCHOCK systems, there has been a reduction in maintenance requirements and downtime for repairs compared with the safety devices previously used in other loading docks. In addition, the systems generate lower maintenance costs. Employees at the loading dock were delighted with the ease of use of the systems.
MICHELIN confirms its satisfaction with the collaboration with GMR SAFETY. The reduced risk of accidents, the ease of use, as well as the savings made in terms of maintenance, made this experience a real success.
Find out more about our POWERCHOCK system, and contact us to take the necessary steps to improve the safety of your loading docks.