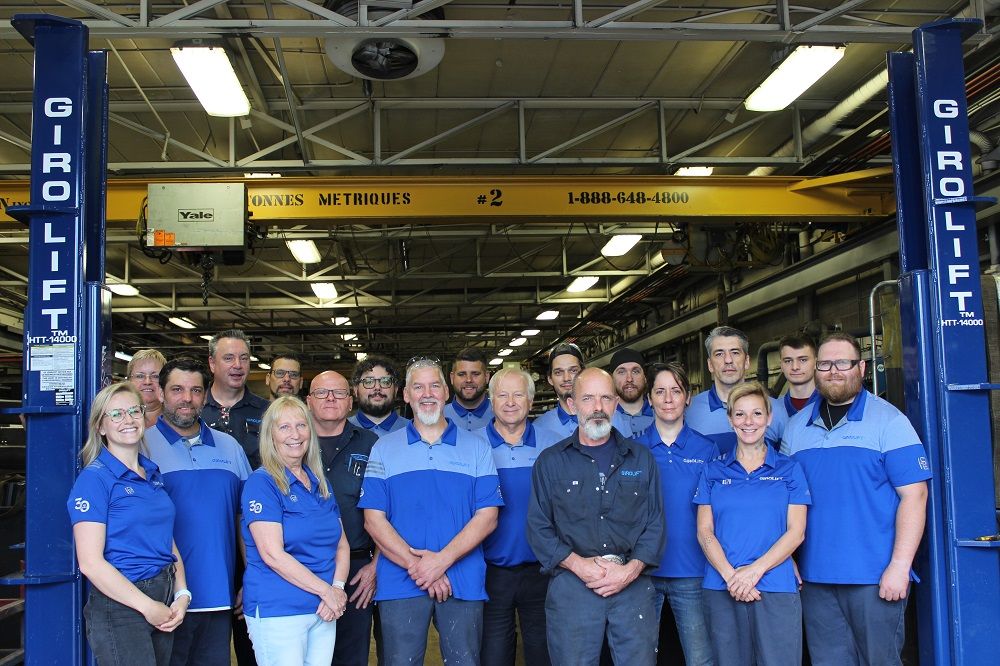 It was with immense pride that we celebrated the 30th anniversary of Girolift™ on May 8!
Founded in 1993, our dynamic family business specializes in designing 100% hydraulic indoor lifting equipment.
Girolifts are easy to use, require minimum maintenance and are all designed from the ground up based on the core principles of quality, reliability, robustness and simplicity.
And the proof is there: our loyal customers, who purchased a Girolift as long as thirty years ago, still use their hoist with satisfaction today, and can attest to the exceptional durability of our product.
Our company's reputation for product reliability is well established!
We are convinced that the secret of our longevity lies in a team that works hand in hand, driven by our core values: dedication, honesty, loyalty and integrity. We've achieved so much thanks to this synergy.
Perhaps this is the secret that will keep us thriving for the next 30 years? Only time will tell. In any case, we'd like to extend our warmest thanks to all those who have contributed in any way to the success of our company.
On this special occasion, we would like to express our gratitude to all our customers, partners and dedicated employees who have shared this adventure with us. Their trust and support are the pillars of our success, and we look forward to continuing this wonderful journey together.
Happy 30th birthday, Girolift™!