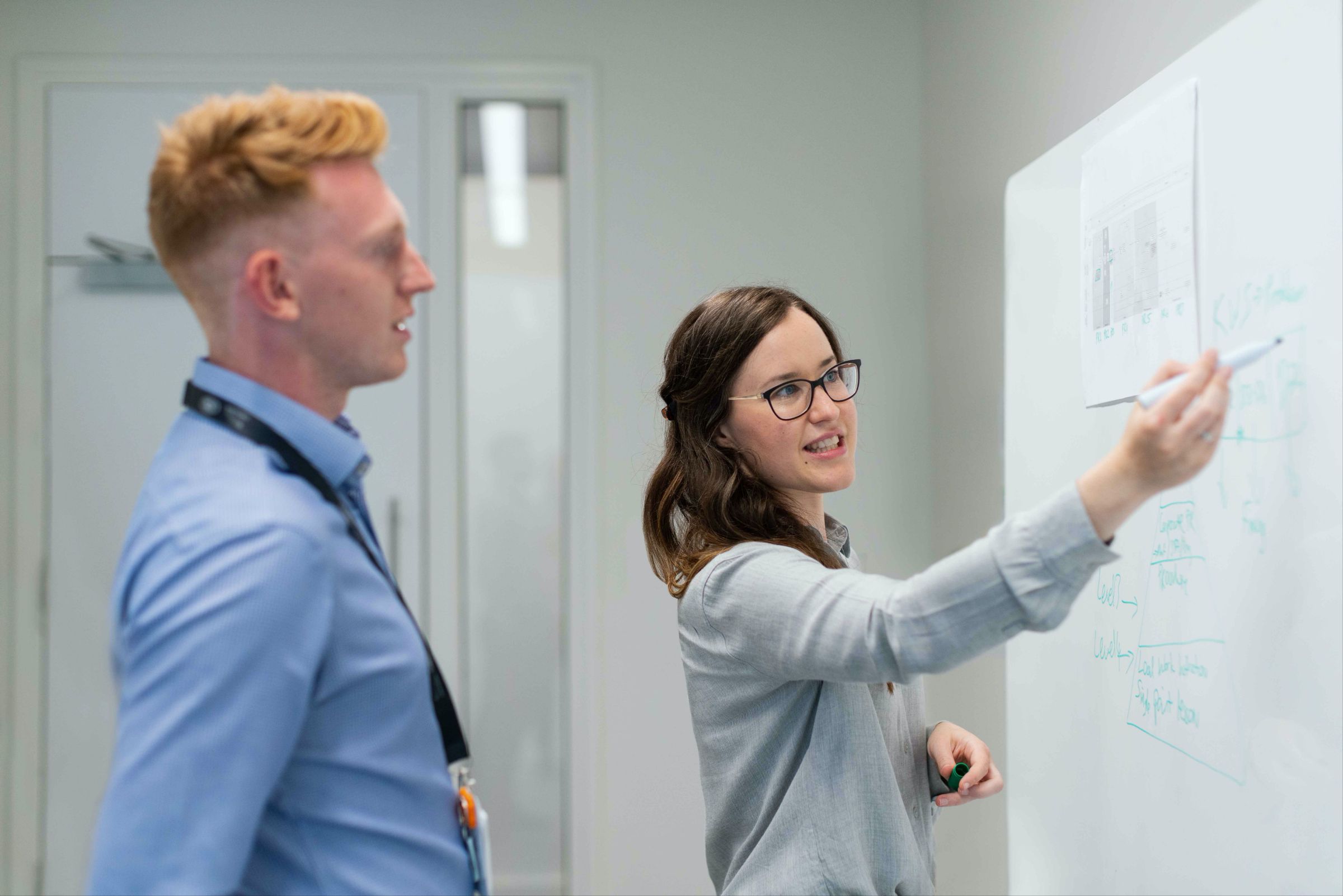 A need? Acier inoxydable Fafard
Acier inoxydable Fafard will achieve your ideas and needs by proceeding with all the necessary stages until your product's delivery, according to your expectations, and ready to use.
Solid engineering
Acier inoxydable Fafard's expert engineers are recognized for their ability to find the best solution to any problem you may encounter.
The engineering objective is specific: improve your company's efficiency and performance by offering you a product that is custom designed, developed and manufactured in the most optimal way possible.
Stage 1: Engineering
By choosing Acier inoxydable Fafard, the engineering team quickly takes care of you. We investigate your needs from the outset and study what can be done while complying with your requirements.
Acier inoxydable Fafard uses highly advanced tools and software to offer high-quality and efficient products.
Solution accepted? Stage 2: Manufacture
Acier inoxydable Fafard immediately initiates the manufacturing process once you accept the proposed engineering solution. In this stage, expert workers follow the plans scrupulously and benefit from high-performance technological facilities to make you a product of the highest quality.
To do so, Acier inoxydable Fafard uses materials that guarantee the quality, offering you a durable and reliable product.
After design and manufacturing... Stage 3: Installation!
Once the product is completed, it's time to go to your business for the final stage.
Thanks to Acier inoxydable Fafard's qualifications and attention to detail, their installation teams stand out for their efficiency and speed.
Of notable importance, Fafard Stainless Steel pays a lot of attention and detail to this stage so that you can see success in optimizing your daily operations.
More than 50,000 accomplishments
Acier inoxydable Fafard's excellent products are currently used across many sectors: food processing, pharmaceutical, industrial and water treatment.
From engineering to manufacturing and installation, Acier inoxydable Fafard is particularly proud that it has completed over 50,000 stainless steel projects to date.