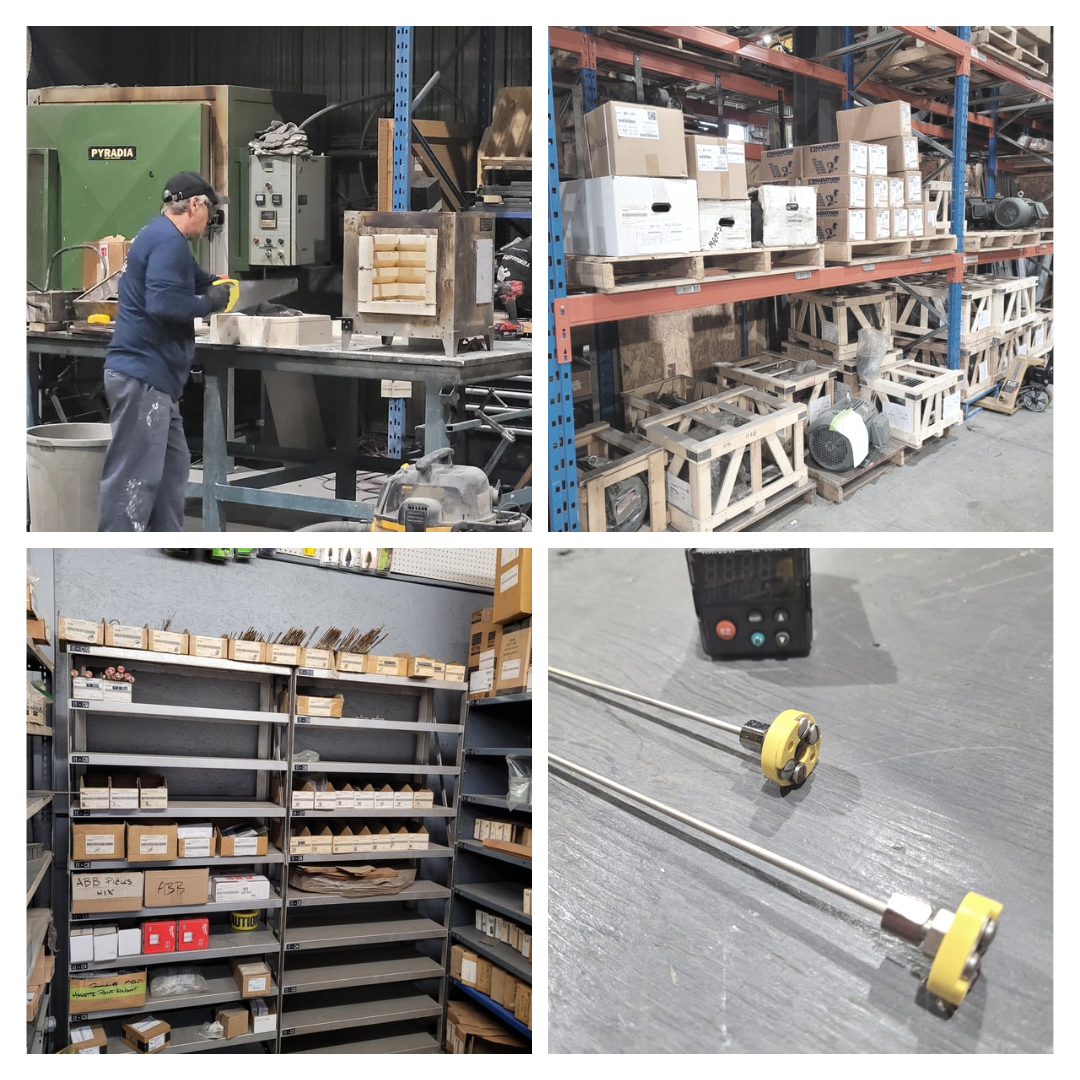 In the world of industrial production, it is essential that you can count on having spare parts quickly in the event of equipment breakdown.
In certain specialized areas, such as the heat treatment sector, where the accuracy and the reliability of equipment are essential, having a stock of spare parts readily available is of the utmost importance.
Workflows can be maintained through a strategy of purchasing spare parts in advance.
Although it may be optional, there are many benefits to being well prepared with replacement parts for oven and furnace equipment.
Discover the key arguments for following this advice:
Reduce breaks in production: delays due to equipment breakdowns can have an impact on meeting production targets, and cause loss of revenue. By having replacement parts in stock you can repair equipment immediately and reduce production downtime.

Customer satisfaction: Being able to repair damaged equipment promptly demonstrates a commitment to customer satisfaction.

Minimize costs: When equipment is repaired quickly, more serious problems can be avoided. In this way, it is possible to minimize equipment maintenance costs by avoiding higher bills for replacing key parts.

A competitive edge: Having spare parts close at hand can give you an edge over your competitors. That way, you can be sure of achieving your goals.

Reduced waiting time: In the event of equipment breakdown, it is vital to get your hardware up and running again as quickly as possible. Production downtime can be greater when a replacement part has to be ordered.

Ensuring safety: a faulty device can be dangerous for the employees who have to use it, and detrimental to the quality of your products. Prompt maintenance and repairs to defective parts helps maintain a safe workplace.

Regulatory compliance: In certain transport-related fields, including aviation and the automotive industry, meeting quality standards and compliance is essential. Ensuring that your equipment is well maintained ensures compliance with regulations.

A good prevention strategy helps to ensure customer satisfaction!