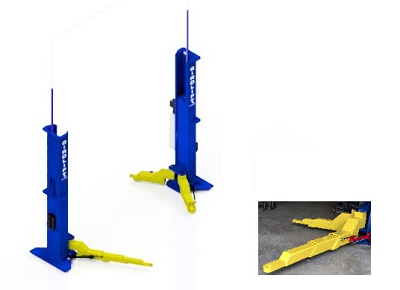 Canada Hydraulique Équipement adapts to the major changes that van manufacturers make to their vehicles.
At Canada Hydraulique Équipement (CHE), our team knows that van manufacturers modify their vehicles every year. Recent changes have modified the dimensions of these vehicle models significantly. We're seeing an increasing number of cargo vehicles that are now longer, higher and heavier.
To meet the needs of maintenance teams working with these vehicles, Canada Hydraulique Équipement Inc. (CHE) now makes 2 new models of Girolift™ hydraulic lifts that eliminate the difficulties associated with these changes. Because the support points for lifting these new vehicles are now farther apart than before, CHE offers 2 new lifts with longer telescopic arms — 65 inches in total. They're the perfect choice for a class of vehicles that get longer and heavier each year, and they're effective for conventional vehicles as well.
New Girolift™ models available
The NT-16000: Lift capacity of 16,000 pounds
The NT-20000: Lift capacity of 20,000 pounds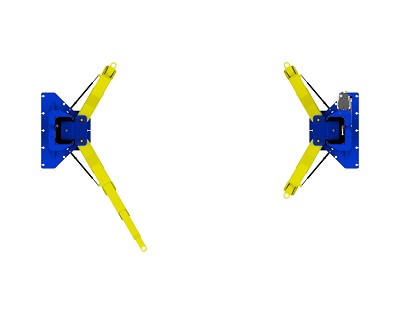 Always tuned in to the latest developments in the motor vehicle industry, CHE continues to adapt to changes and develop convenient, long-lasting and safe lifting solutions. Designed to lift light and heavy vehicles in the industrial, mining and aeronautics sectors (to name just a few), the Girolift™ products that Canada Hydraulique Équipement Inc. is famous for are 100% hydraulic, with no cables, chains or pulleys.
Contact a member of the Girolift™ Consulting Service to order yours!