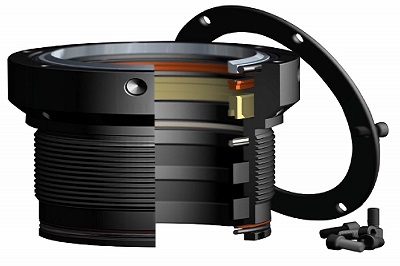 Mailhot is dedicated to creating quality telescopic cylinders that stand out in the market, with a special focus on durability. Our manufacturing processes and the coatings we use play an important role in achieving this goal of durability. Carbon-X is one such innovation.
Reliability with a Proven Track Record
Let's take the example of a waste collection truck: the cylinder can accumulate up to 1,000 cycles per day, i.e. nearly 1 million cycles per year. It's quite obvious that the wear of the cylinder in such a context becomes extremely fast. We are talking about a fairly short service life, 6–7 years on average. However, with Carbon-X we are able to double the service life of the cylinders, from 10 to 15 years on average. This was validated by results observed during our real-time simulations.
With Carbon-X, we can eliminate almost 100% of wear and tear for better resistance. The cylinders are thus preserved in an almost like-new condition, assuming the same level of use as a basic cylinder.
Le laboratoire de recherche de Mailhot
New Opportunities for Several Industries
The mining, forestry, or oil industries are all high-risk industries where the economic stakes are high. Thanks to our Carbon X treated cylinders, the risks of contamination by rock dust, suspended particles and sand are practically eradicated. This unique coating plays with the hardness of the steel surface, making the cylinder stronger in contamination situations. As proof, one of the tests carried out was to let 100% pure hydrochloric acid run continuously on a cylinder for 2–3 days. The result? No sign of deterioration. It should be noted that sometimes some vehicles, such as cement trucks, are cleaned with a low concentration of acid. This acid, however, can create long-term wear and tear. Think about all the protection options offered with this revolutionary coating!
Carbon-X is a revolutionary coating that offers a long life to the cylinders and thus contributes to considerable savings in time and money for our clients.
We encourage you to contact Mailhot for your Carbon-X cylinders as soon as possible. We will find the ideal solution for you.