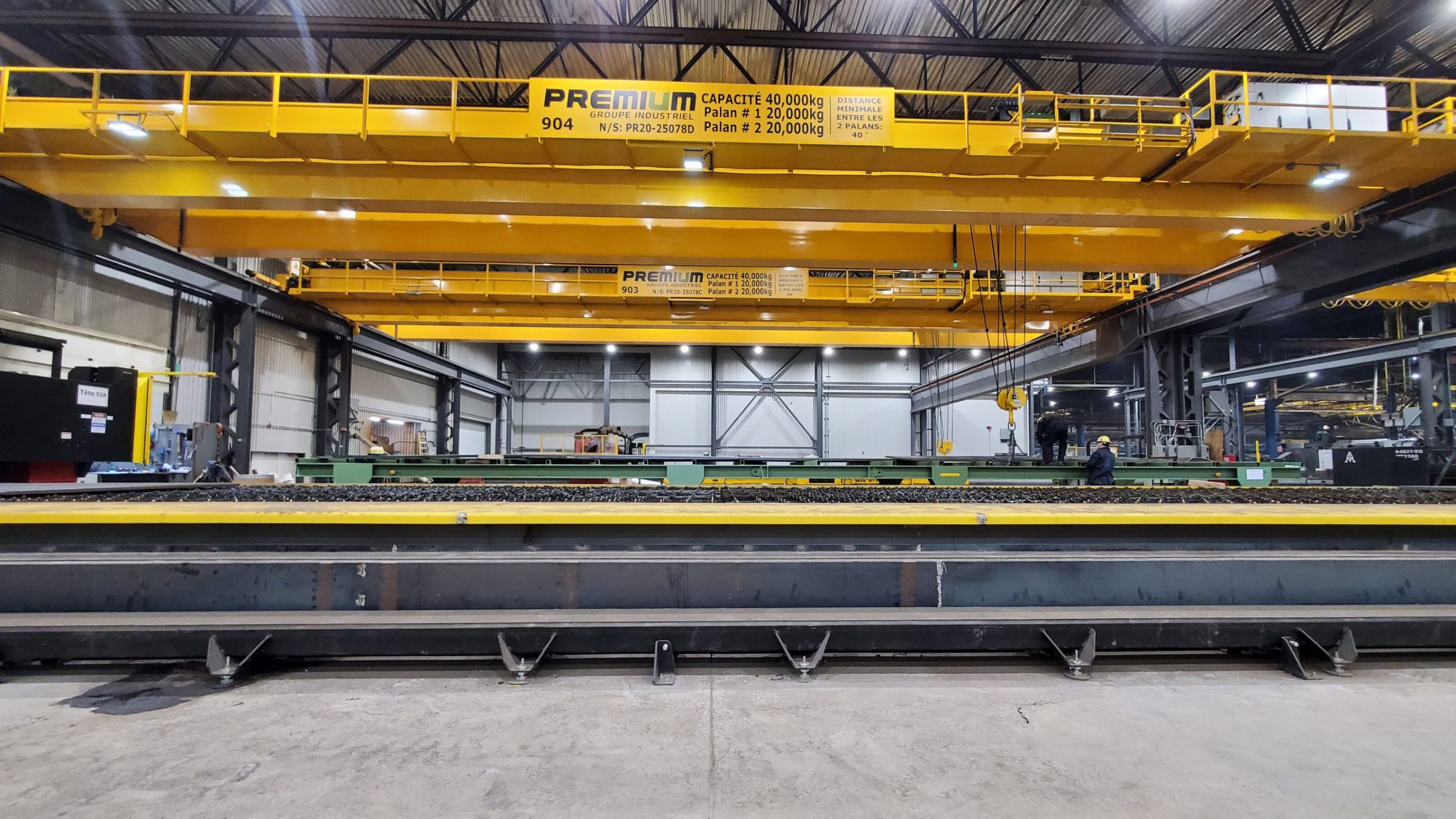 Canam now relies on Groupe Industriel Premium for its technological evolution. As part of its digital transformation, Canam has integrated lifting equipment including 6 new "D heavy" overhead cranes, safety equipment such as limit switches, anti-collision devices, lifelines and anti-sway control systems.
These new acquisitions are designed to improve the company's productivity and safety levels, as well as enabling Canam to integrate these machines into its digital transformation project. For example, the addition of programmable electronic components enables the company to collect information on its lifting equipment and use it for productivity purposes.
Thank you to Canam for trusting Premium with this important new technology partnership!