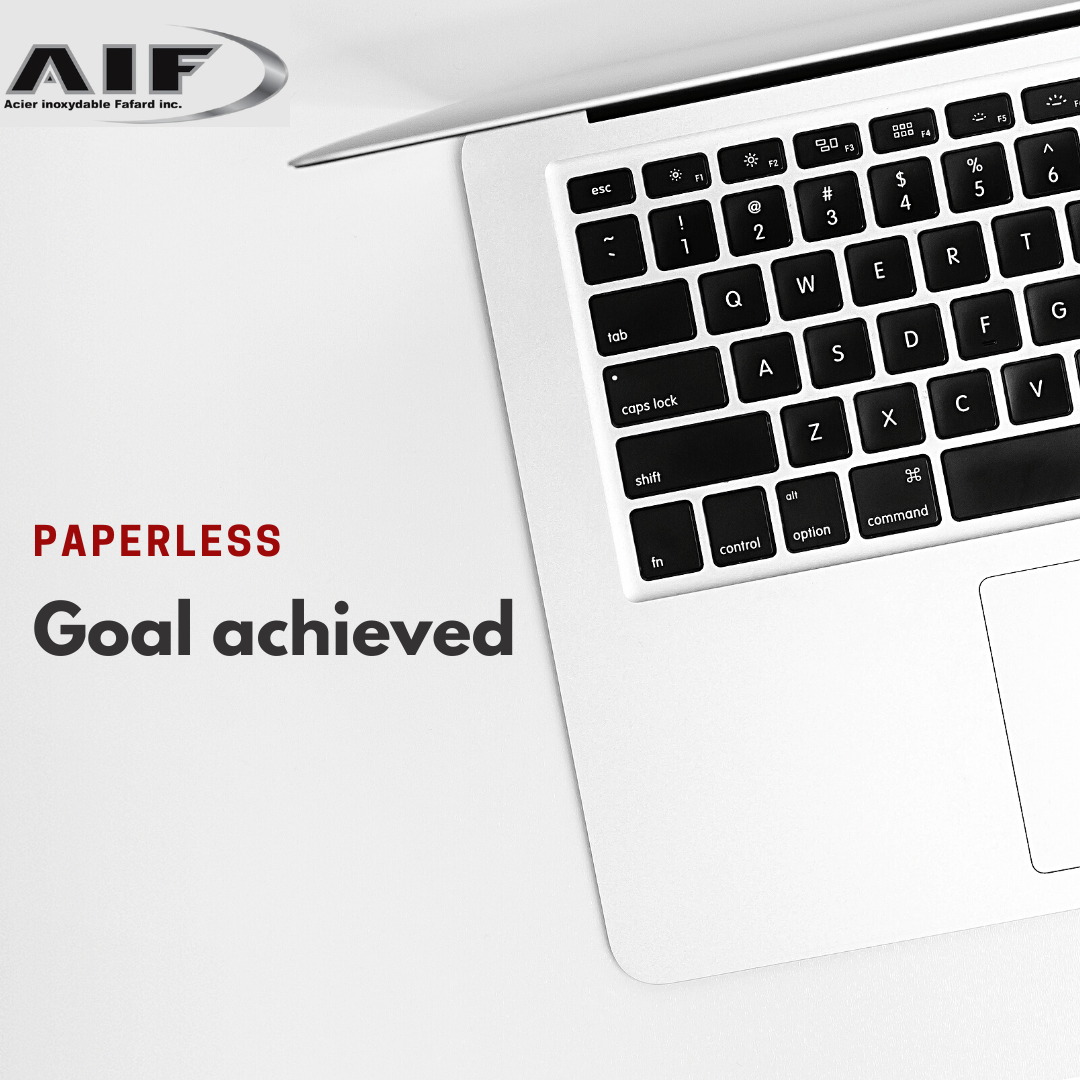 At Acier inoxydable Fafard, we have a constant desire to go the extra mile. This is why we have decided to become a model company in terms of ecology.
Innovation has always been one of our priorities. Over the past 35 years, we have successfully completed over 50,000 projects. This experience has allowed us to offer our clients quality service in the fields of engineering, design, manufacturing and installation of stainless steel products.
Ecological awareness
With the environment and our planet's future at heart, we have put actions in motion to improve our ecological footprint. We have changed some of our methods and with the help of all our staff, we have succeeded in becoming a greener company thanks to our "zero paper" policy.
A more than successful shift
Recently, our company has integrated digital technologies into its manufacturing processes. This decision was a natural one, given our motivation to become a paperless plant and our desire to modernize.
This industry 4.0 shift is perfectly in keeping with our environmental commitment and ensures our place as a leader in the stainless steel industry. We will thus continue to meet the demands of our partners.
The benefits of innovation
There is no doubt that reducing our ecological footprint has improved the way we work. In such a short period of time, we are already seeing multiple benefits such as better performance, better time management, more freedom, low risk of error and more.
Despite difficulties and doubts, we are happy with our decision. Of course, there was a time of adaptation and several benchmarking site visits, but we achieved our goal of being a "greener" plant. By doing our part, we are protecting future generations while remaining an innovation leader.