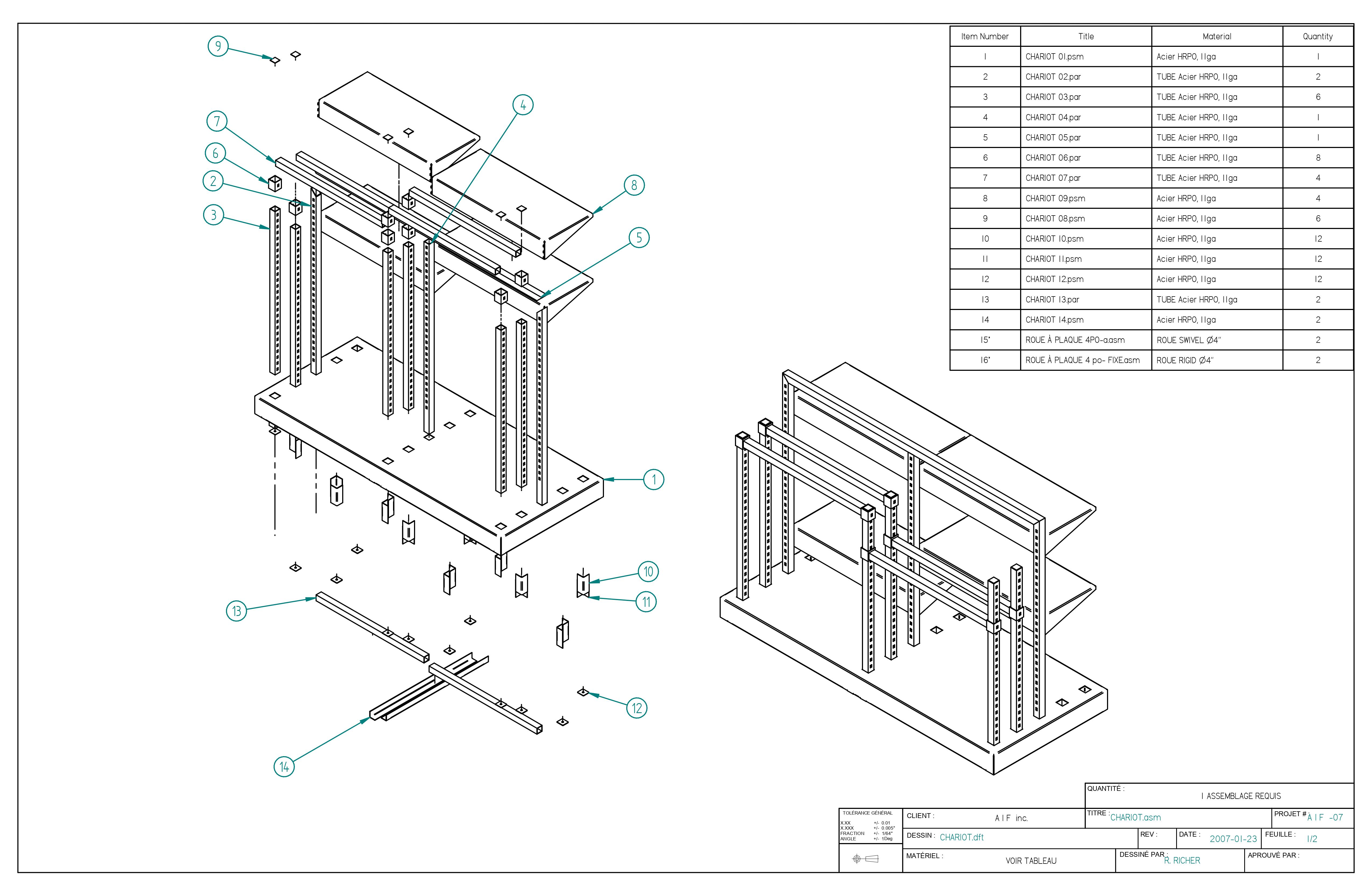 Why use our drafting services for 3D designs?
As a manager of 3D designers, you are probably aware that creating drawings is not the main source of motivation for your professional designers.
Plus, developing manufacturing drawings in-house sometimes has some disadvantages:
Drawings and parts aren't always identical.
Your departments can have difficulty coordinating the various projects.
Manufacturing costs can sometimes skyrocket.
With over 35 years of expertise in metal fabrication, they can help you turn your ideas and 3D concepts into production-ready detail drawings.
Whether it is for sheet metal work, machining or plastics, they are proud to offer you our expertise in drafting drawings from your 3D designs.
They use specialized software and understand industry best practices, so our service will allow you to save time, concentrate on other aspects of your many projects, make full use of your employees' skills and only pay for the services you need.
They strictly adhere to your manufacturing standards and work with a variety of 3D modelling software such as SolidEdge, SolidWorks and AutoCAD.
Their team of drafters has many years of experience and ongoing training in this field, which allows them to provide superior results for each of your projects and to facilitate your next 3D designs.
Whether you have one or many projects, They adapt our process to your needs and delivery timeframes.
So, in addition to benefiting from our rapid turnaround time, you have access to external expertise, something quite valuable given the current labour shortage in the metal manufacturing and fabrication industry.
They love what they do and are committed to working closely with your team members to ensure that their needs and expectations are fully met.
Do you have any questions or would you like to tell us about your needs?
We invite you to contact AIF now.