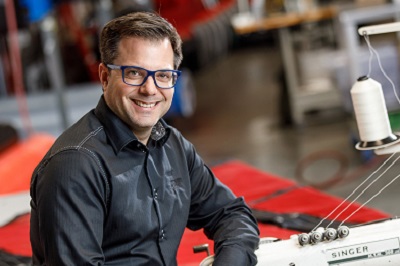 To provide the highest quality to our customers, we invested in a new sewing workshop and high-quality industrial machines four years ago.
The workshop was designed for optimal tarp production. With a ton of space to work in, our customers can focus on making our various truck and trailer tarps.
Our specialized machines can handle many different materials and fabrics, allowing us to offer a range of products our customers needs, like Bitumex tarps, a TechnoFlex exclusive.
Performance is at the heart of our organization
All tarps produced in our workshop are handmade by our team of experts. And let's not forget quality assurance: all our tarps are inspected, tested and double-checked at the workshop before being shipped.
The quality and durability of TechnoFlex tarps come from this exceptional environment – from the well-designed organization to the care taken in selecting machines and fabrics.
To us, performance goes far beyond the products: our shipping and receiving departments are integrated into our workshop for increased efficiency. This allows us to reduce our production time and ensure customers and distributors receive our products even sooner.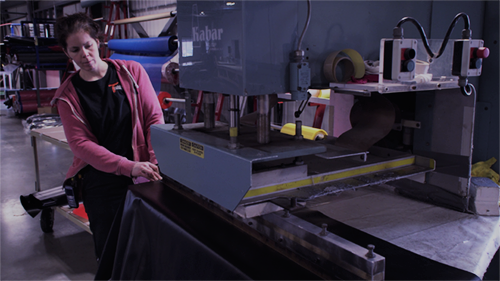 A unique workspace
Our top priority was to create a roomy, healthy and well-organized workshop to make our employees' work easier. We believe in our employees and we're aware that our products' high quality and standards would not be possible without their expertise and professionalism.
Check out the video: Technoflex – what you need to know!