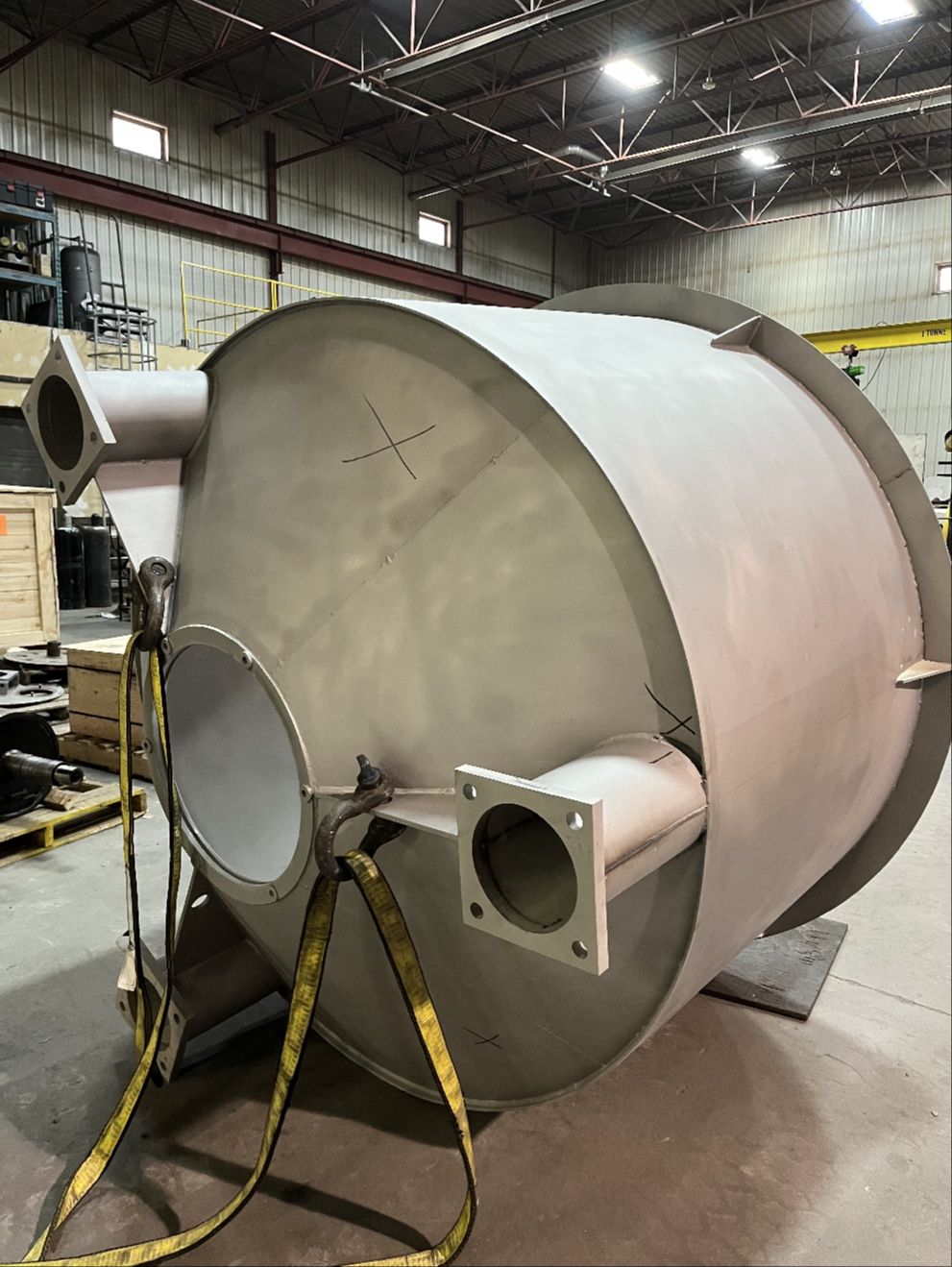 Just over 2 years ago, CCI proudly acquired CWB certification for unlimited thicknesses of steel and stainless steel.
Since then, the company has completed a number of exciting projects, putting it in an excellent position to take on new initiatives in the weeks and months ahead.
CCI was able to draw on its strengths and expertise to fully meet customer needs, notably by designing a vibrating silo, manufacturing a support for a paper machine, creating a 90″ pulp vat with an 85″ diameter, and installing an extraction chamber.
It is important to mention that CWB certification, awarded by the independent Canadian Welding Bureau, enjoys considerable credibility in the Canadian welding industry, particularly with regard to welders' skills and the quality of the welding processes used, which CWB rigorously assesses.
Employers and clients alike frequently request CWB certification, which guarantees that welders and the welding processes comply with the most stringent quality and safety standards.
That's why CCI's leaders believed obtaining CWB certification was essential.
The CCI welders underwent rigorous tests and comprehensive assessments to demonstrate their expertise and skills.
Having achieved this milestone, CCI is now in a position to produce certified assemblies, paving the way for continued growth and development.